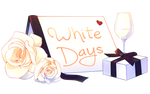 To take part of our lovely community, please join our
Discord!
By purchasing an Annie you agree to the
ToS.

Read more about the event here! ♥

DESIGNER

How many Blessings: 1
Rarity: Common
Eyes: Common
Description of blessings and Annie:

The Trumpeter Swan is the largest of North American waterfowl.
This special species of bird is prized for it's skin and extraordinary primary feathers.
They tend to migrate only short distances, in comparison to other waterfowl that migrate very long distances.
In terms of appearance, this swan has an outstanding 8ft (2,5m) wingspan! Their huge wings make them truly a sight to behold when in flight.
Trumpeter swans also have a straight dark black bill, a "lipstick red" mandible, and cream white wings!

Optional Personality:


With his stunning aura and graceful demeanor he swoons the people he passes.
Holding a bouquet of peonies in his hand while walking by--
but do not be fooled, those would not be for you, bur rather from a fan who gave in to their admiration.
Maybe one day you will be lucky enough to meet his gaze as well? ♥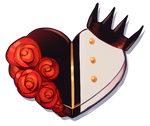 AUCTION STARTS AT 140$
SB: 140$
Min Increase: 5$
AB: 300$
Auction ends after 24H after last bid.
Image details
Image size
2136x1800px 2.15 MB