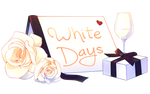 To take part of our lovely community, please join our
Discord!
By purchasing an Annie you agree to the
ToS.

Read more about the event here! ♥

DESIGNER
How many Blessings: 1
Rarity: Common
Eyes: Common
Description of blessings and Annie:


The Penny's Pink Hellbore is noted for it's unique foliage and features large bright mauve blossoms, adorned with a crown of creamy stamens.
Opening from dark purple buds, these charming and dainty beauties turn deeper pink and take on green tones as they mature.
Blooming heavily for weeks from late winter to mid spring, they rise on sturdy stems above a most attractive leathery foliage. Emerging bronzy green in spring,
the evergreen leaves display conspicious hot pink veins which gradually mature to bright emerald green, creating a lovely marbling effect that can be admired all year long.
The fact that the plant could flower so beautifully even in the depths of winter made people think that it must have special powers.
It became a plant known for protection, and was often planted by doorways to keep evil spirits away.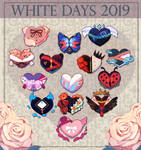 ♥Winner receives: flat color vers + unwatermarked vers♥
Optional Personality:

This cheerful man calls the forests his home, where he communes with nature. He has an extensive knowledge on flora and fauna around him and deeply cares for any living things,
thus he only takes from nature what he really needs. He understand the resources and rhythms of nature exceptionally well, and lives accordlingly.
Despite him not speaking to a lot of people for a period of time, while he is dwelling through the forests, he is quite open with them and enjoys talking.
Getting to know what the rest of the world may offer him, he likes to hear stories from any passersby.
But in the end he rather wants to stay in his own forest, where he could go around blindfolded and would still know every inch of it.
He sees himself as the guardian of the area and tries to keep the peace to the best of his abilities.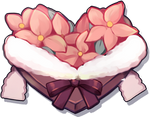 AUCTION STARTS AT 140$
SB: 140$
Min Increase: 5$
AB: 300$
Auction ends after 24H after last bid.
Image details
Image size
1557x1757px 1.73 MB