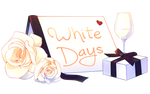 To take part of our lovely community, please join our
Discord!
By purchasing an Annie you agree to the
ToS.

Read more about the event here! ♥

DESIGNER
How many Blessings: 1
Rarity: Common
Eyes: Common
Description of blessings and Annie:


The Ice Pigeon is a breed of a fancy pigeon that was developed over many years of selective breeding.
It's a descendant of the rock pigeon, the most common type of dove to be seen all around the world.
Its breed is known and named for its color, "ice-blue", and was first developed in the regions eastern Germany and western Poland.
There are several varieties of the Ice Pigeon, differing in wing type and its patterns, as well as whether they have feathered or unfeathered feet.
Its unique "icy" white coloration are held responsible by the pigeon's feather dust, and are not suitable for people with allergies.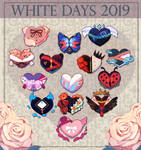 Optional Personality:

This Annie has a bright and cheerful apparel, with the physical appearance of an Laoluzian idol.
His skin is very clear and cared after, and his hair and wings are a bright white with small patches of darker tones on his wings to match his ice pigeon blessing.
His outfit is of navy blue mixed with a bit of bright blue, with soft snowflakes give a feeling of beauty and elegance.
His voice is very sweet and magical when he uses his microphone to serenade the crowd.
He is ultimately charismatic, sweet, and very gentle, all while being able to make you laugh and can sing a beautiful song for you.
He is also very upbeat, and constantly sings and dances throughout every day!♥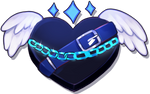 AUCTION STARTS AT 140$
SB: 140$
Min Increase: 5$
AB: 300$
Auction ends after 24H after last bid.
Image details
Image size
1771x1753px 1.35 MB