Description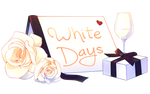 To take part of our lovely community, please join our
Discord!
By purchasing an Annie you agree to the
ToS.

Read more about the event here! ♥

DESIGNER

How many Blessings: 1
Rarity: Common
Eyes: Common
Description of blessings and Annie:


Golden retriever is a large size dog that was originally bred to retrieve ducks that were hunted by people,
the soft mouthed large dog was perfect for this task also because they love playing in the water.
Now days they can serve in many tasks such as helping others with disabilities or just be great company for those who love gentle dogs around them.
They have long and thick fur
(suitable for colder climate as well)
, usually very light in color but some have more red-ish brown fur.
Golden retrievers are not picky eaters and can grow quite the appetite!
These dogs are also highly intelligent and can learn even more advanced training,
they love to play but they can also train well!
Optional Personality:


This Annie loves to please and have fun with people the best he knows, with food! He loves to bake and takes it quite serious, everything is made with a ton of love.
He's creative with his new recipes and likes to serve his new creations to everyone around him. The feedback he gets for his food is what he lives for, being such people pleaser.
He can be quite charming too which makes it even harder to disagree on his doings. This boy loves to be around others and feel important, he is not shy to be the center of attention and loves it!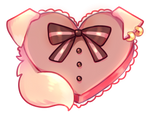 AUCTION STARTS AT 140$
SB: 140$
Min Increase: 5$
AB: 300$
Auction ends after 24H after last bid.
Image details
Image size
1116x1200px 5.12 MB