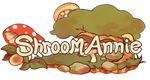 To take part of our lovely community, please join our
Discord!
By purchasing an Annie you agree to the
ToS.

Read more about the event here! ♥

How many Blessings: 1
Rarity: Common
Eyes: Common Round
Description of blessings and Annie:
Mycena chlorophos is an agaric fungus, known for their bioluminescence and pale green light.
It's often found in forests with a lot of dead wood debris.
They stay small in size and appear only during a short period.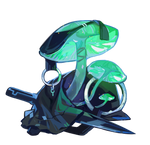 Optional Personality:

This Annie moves like a shadow - fast and impossible to spot, finding home in the darkness as he stalks his prey.
Rigorous, ruthless, single-minded: this all describes the assassin Annie who will always finish the job.
He won't sneer or look down on Annies weaker than himself, no, more the opposite.
Softness is a luxury he's never had the chance to enjoy, and seeing it in others leaves him curious about the innocent life.


Image details
Image size
2440x3125px 7.5 MB