This Annie to the left is up for co-ownership on the market!
Annie Market [11 up]
HAPPY CHINESE NEW YEAR! ♥
This year of the Zodiac the Rooster has taken over.
Ahhh I love Roosters-- they come in so many varieties and colours.
I hope you can get a feeling of my inspiration for them when you see these Annies~
All dressed up to celebrate!

If you are interested in Annies please check out their group!


Lore of Annie
Apricot & Rainbow Rooster
♥Uncommon - 2 spirit blessings
♥Uncommon - Apricot flower symbol in eyes
♥Common - Not endangered
Starting Bid:
$55 / 5500

Minimum Increase:
$5 / 500

Autobuy:
$350 / 500

Owner TBA
Rainbow Rooster are quite sturdy and grow very fast. Which is noticeable on her huge amount of hair that her blessing helped to provide.
Their colour scheme is particular spectacular, and with their Apricot blessing, their colours turned more pastel like.
The Apricot flower comes in many variety of colours, such as white, pink & yellow.
It's a sensitive flower that do not like the cold too much, but even so, blooms in early spring.
It's quite fragile and dies very easily, so it needs a lot of care to manage the harsh cold areas it usually grows in.
This Annie tries to show her connection with her Apricot and Rooster blessing, all in one. With the wing like sleeves, but Apricot's colours.
Having the warm cuddly white fluff around her hips to embrace the love for her Rooster.
Her gentle nature might not seem too intimidating, but this is an Annie of class and modesty, who you would most likely not want to bump into in the streets.
As the jealousy around would give you quite the stares from her other admires.
Carnation flower & Cubalaya Rooster
♥Uncommon- 2 spirit blessings
♥Common - Normal Pupils
♥Common - Not endangered



Starting Bid:
$55 / 5000

Minimum Increase:
$5 / 500

Autobuy: 350$
The Cubalaya Rooster are well known for their "cock-fighting" abilities. Where they have been used for competition.
Even though their frightening reputation, they are very friendly and curious.
They both in small and big sizes, that can vary from around 2kg all the way up to 7kg!
Which one is this little guy blessed by~?

The Carnation Flower, known as the heavenly flower, are often used as a decoration for men!
It can have a sweet scent or be scentless.
They come in quite a few vivid colours, but the red one is the most sought after, which can mean distinction or deep love~
The Carnation is also the birth Flower for those born in January. ♥

This boy is uptight outwards, and it shows. He dresses very sophisticated and strict.
He has quite the intimating look, especially with the big ribbons symbolizing his Rooster tail, that he yet can't get out.
Carnation flowers to show how he is not like the others, not many dare to approach this lonely bud.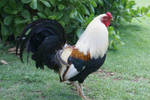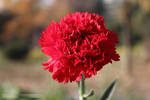 Leghorn Rooster
♥Common - 1 spirit blessing
♥Common- Round pupils
♥Common - Not Endangered



Starting Bid:
$50 / 5000

Minimum Increase:
$5 / 500

Autobuy: 300$
Owner TBA
Nobody really knows where the leghorned Rooster comes from. It just appeared one day, with even rumours about it being a cross breed from the Phoneix!
They have always been quite a rare sight, but their population is doing just fine. It is quite busty and loves to cuddle up. Eighteen different colours exsist of this Rooster.
Phew!

This Annie is festive and colourful. Decorations and accoessries. Her Rooster blessing is quite apparent with her Rooster patterns on her sleeve and belt.
But also through the ribbons and her long nice legs. Definitely an Annie you want to have a nice conversation with or invite for a dance!
Auction time:
24 hours from the upload date.
If someone bids within 1 Hours before the auction ends, the auction will be extended by another hour to prevent sniping.


Serious bidding only; backing out of the auction at any point by editing or retracting your bid will result in a ban from my species and auctions. Fake bids will also result in a permanent ban.


You must bid under the comment Bid here!


If a new bid, you reply to the previous bid.

Your account must be at least 2 months old.




You must be able to pay within

24 hours

after you have won.

-When bidding,

please specify if you are bidding in $$ or

.

-The winner will receive the un-watermarked, larger version.

To take part of our lovely community, please join our Discord!
Image details
Image size
1970x1169px 8.79 MB