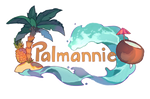 To take part of our lovely community, please join our
Discord!
By purchasing an Annie you agree to the
ToS.

Read more about the event here! ♥

DESIGNER

How many Blessings: 2
Rarity: Uncommon
Eyes: Common round
Description of blessings and Annie:

Crimson Sweet Watermelon is a popular watermelon species due to their delicious sweet taste.
They're easy to grow, and can weigh around 20-25 lbs (9-11kg)!
They prefer to grow in very sunny areas with no shade whatsoever,
and need a constant supply of water while growing to keep their sweet taste.
They grow on trailing vines, and are circular/oval-shaped.

White plumeria Flowers grow in warm tropical regions,
and are also sometimes called their nickname, "Frangipani" flowers.
An interesting fact about them is that cutting their stems causes them to propagate,
and grow more flower heads! These flowers have ancient meanings that represent life and fertility,
along with female sexuality. They're highly fragrant at night,
in order to lure in the nocturnal moths in their area for pollination.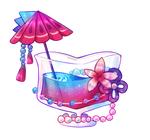 Optional Personality:

This annie is very relaxed.
She likes to bring out her lawn chair and sit under a palm tree on the beach,
observing the waves and letting time pass her by.
With a tasty drink or smoothie in hand,
she also likes to unwind under the sun on a gently swinging hammock.
To befriend her, you have to know how to chill,
as she will walk away from any type of drama or loudness. As her blessing shows,
she is also watermelon obsessed!
with a mid length skirt resembling the inside of a watermelon from the pink gradient,
to the seed pattern at the bottom. With a green striped pattern,
her coat and headband are also meant to be similar to a watermelon husk!
Her pink-red curls tend to sway around while she walks on the windy beach,
glistening in the sunlight and catching the attention of passersby. ♡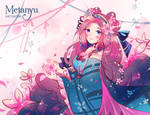 AUCTION STARTS AT 180$
SB: 180$
Min Increase: 5$
AB: 450$
Auction ends after 24H after last bid.
Image details
Image size
2155x2525px 4.56 MB