Description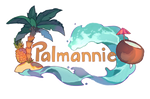 To take part of our lovely community, please join our
Discord!
By purchasing an Annie you agree to the
ToS.

Read more about the event here! ♥

DESIGNER

How many Blessings: 2
Rarity: Uncommon
Eyes: Common round
Description of blessings and Annie:

Violet-crowned woodnymph (Thalurania colombica colombica)
is a medium sized humming bird species that are commonly found in the Central America.
They commonly habitat wet lowlands and foot hills but may move higher up to nest.
Their colors vary depending on their gender.
Female being slightly more dull compared to its male counterpart,
with very bright colors consisting of shiny green color in most of its body,
and deep blue wings and tail with a hint of black.
This species mainly feed by eating flower nectar but may also feed on various fruits.
These fruits are often guarded by the more territorial males,
meanwhile the females stay rather hiding.
These birds unlike other hummingbirds also feed on insects,
such as ants and spiders for a good protein source.

Ocelot (Leopardus pardalis) is a smaller size felidae,
that habitats most parts of Central and South-America and also some parts of Mexico.
The name ''Ocelot'' originates from the Aztec word ''tlalocelot''
which means ''the field tiger'' or from word to word ''the large cat of the fields''.
Though ocelots are quite small only around 55 to 100 centimeters in length,
and weights only 7 to 18 kilograms they are still considered in the same group of Pantherinae (big cats).
They are quite shy animals and can climb up trees very well.
Their fur color is golden yellow with dark brown or black markings.
Ocelots coloring reminds of Leopard but they have differences,
especially on their lower body parts where Ocelots are much lighter in color.
Their colors and patters do vary also depending on their habitat.
Ocelots are mainly nocturnal and hunt small rodents in the night time.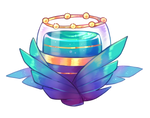 Optional Personality:


This Annie has two quite small animal blessings,
and this has affected her height growth.
Though she's an adult and has very nice figure her length stays quite short.
This certainly wont stop her from being fierce,
as both of her blessings have their own fierceness in them.
Her hummingbird side makes her quite determined and she knows what she wants,
and keeps tightly onto it (some might say that she is very stubborn because of this).
Meanwhile her Ocelot side makes her very physically capable of being flexible with her body,
and that is why she enjoys dancing in the moonlight.
She's not too keen in making friends and enjoys her solitary life in the flourishing jungle.


AUCTION STARTS AT 180$
SB: 180$
Min Increase: 5$
AB: 450$
Auction ends after 24H after last bid.
Image details
Image size
3000x2695px 30.86 MB