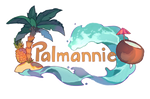 To take part of our lovely community, please join our
Discord!
By purchasing an Annie you agree to the
ToS.

Read more about the event here! ♥

DESIGNER

How many Blessings: 1
Rarity: Common
Eyes: Common round
Description of blessings and Annie:
Being a subdivision of the tropical Plumeria plant,
the Red Frangipani (also called the Plumeria Rubra)
is a vivid beauty that is widely spread in tropical climates and is native in places such as Mexico,
Colombia, Central America, and Venezuela.
This lovely flower got it's name from a noble family who invited a sorta of Plumeria scented perfume,
but in today's age, is now known for is popularity as a garden flower along with being used in temples and ceremonies.
They are also used to prepare stews.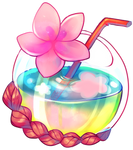 Optional Personality:


Need a helping hand around the garden?
Knowing which flowers would best suit a special event?
Maybe even some advice on which flowers would best suit your home?
Well this little dear is always here to help,
and with a bright smile on her face that could make anyone's day!
This little Annie just adores helping those in need,
especially if it has to do with anything floral related!
With her own green thumb,
she'll have any garden looking like an exotic and vibrant masterpiece of petals,
along with happily showing you how to achieve such as feat as well!
She is known for her kind heart, warm and relaxing aura, and overall helpfulness.
Leaving a smile on the faces of those she meets and a warm feeling in their chest,
which is her goal upon meeting new potential friends.
So if you ever have a rainy day full of

gray

clouds and harsh winds,
be sure this little flower will happily blow those cloud away and bring out the sun just to see you smile!
AUCTION STARTS AT 140$
SB: 140$
Min Increase: 5$
AB: 300$
Auction ends after 24H after last bid.
Image details
Image size
2029x2067px 3.02 MB