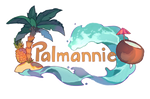 To take part of our lovely community, please join our
Discord!
By purchasing an Annie you agree to the
ToS.

Read more about the event here! ♥

DESIGNER
How many Blessings: 1
Rarity: Common
Eyes: Common round
Description of blessings and Annie:

Lychee has been a dearly beloved fruit since ancient times.
They are known for their vibrant, strawberry red, spiky exterior,
encasing a translucent white aril, and a large seed.


Lychee seeds contain an unusual amino acid that affects the blood sugar levels to drop.
It can cause people and animals to become sick,


mimicking

the symptoms of the Jamaican vomiting sickness which is also caused by a fruit of the Ackee tree!

Optional Personality:
This girl has flowy pink hair, that accentuates her free personality.
Like the exterior of the lychee, she's fun and spunky, but also smooth and sweet like the interior fruit!

This girl loves a pleasant summer breeze, and to feel the light ocean spray mist across her skin.
With a light, free heart, she lives each day to its' fullest,
admiring the beauty in the world. She'd rather enjoy a simple, quiet life than
one of epic adventures, but it's in this simplicity that she finds the greatest beauty.


She likes to collect the posinous seeds from her fruits as a hobby.
What does she do with them?
Nobody knows.
AUCTION STARTS AT 140$
SB: 140$
Min Increase: 5$
AB: 300$
Auction ends after 24H after last bid.
Image details
Image size
3713x4059px 57.5 MB