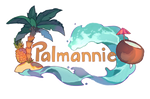 To take part of our lovely community, please join our
Discord!
By purchasing an Annie you agree to the
ToS.

Read more about the event here! ♥

DESIGNER
How many Blessings: 1
Rarity: Common
Eyes: Common round
Description of blessings and Annie:

The Secret Heart Hibiscus is just one of the many several hundred species of Hibiscus in the world.
In appearance, it is a large flower with two tones of pink and a slightly yellow border and bright green leaves.
This flower is found in warm tropical areas, and can bloom all year round in the right conditions.
The Secret Heart also prefers to be in full sun with minimal to no shade,
and interestingly, develops a darker pink/red center in cooler temperatures.
The Hibiscus is a gorgeous delicate flower,
that has many different and unique meanings around the world! ♡

Optional Personality:

In the land covered in the ever-lasting sunshine,
There was a girl who was as bright as the sun and even more beautiful than the loveliest flower.
With the tambourines in her hand, the girl was the joy-bringer,
and was loved, surrounded by everyone in the festival. Despite being so popular,
she could not be true to her heart. Was blessed with the charming appearance,
yet she still keeps this [secret] even when it's so painful. Maybe, in the next festival,
she will finally have the courage to confess her feelings...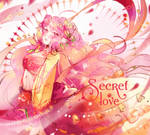 AUCTION STARTS AT 140$
SB: 140$
Min Increase: 5$
AB: 300$
Auction ends after 24H after last bid.
Image details
Image size
1842x1798px 3.44 MB