This Annie is up for co-ownership on the market!
Annie Market [11 up]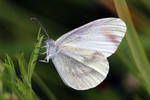 Blessing names:
Wood White Butterfly
How many Blessings:
1
Raritiy:
Uncommon
Eyes:
Common
Description of blessings and Annie:

The Wood White butterfly is a pure white butterfly with light markings on their wings.
They tend to live in sheltered areas which aren't too shady, such as the edge of a forest, meadows, or even under bridges.
There has been a decline in their population due to changes in woodland areas
(such as over-planting of trees or loss of vegetation).
Which has made them endangered.
Wood Whites are also a very delicate butterfly. They fly very slowly and weakly, or as some may say, daintily.
This Annie is no exception; her manner is very delicate! Her main colors are very pale and white, much like her blessing.
However, bright colors such as yellow, pink, and purple also add some vibrancy to her wardrobe.
AUCTION STARTS AT 100$.SB:
100$
Min Increase:
5$
AB:
700$
Auction end after 72H.
To take part of our lovely community, please join our Discord!
Image details
Image size
1596x1780px 1.92 MB