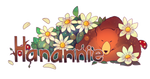 To take part of our lovely community, please join our
Discord!
By purchasing an Annie you agree to the
ToS.

Read more about the event here! ♥

DESIGNER

How many Blessings: 2
Rarity: Uncommon
Eyes: Common round
Description of blessings and Annie:
The Giant panda, also known as "Panda bear" or simply Panda,
is a near vulnerable species who just managed to jump up from their endangered status.
Just about a decade ago, only 1.5k Pandas existed, but thanks to massive help to save their forests they dwell in,
help with breeding program and conversation, the Panda is about to be saved!

However do not be fooled, in the panda's case it is not solely due human influence it was about to die out.
You see, Pandas are extremely picky with their partners, and rarley do seem to care to pick one,
even if their specie is on the line!

Pandas mature around the age of 4-8, and when giving birth,
it is usually to twins. Sadly though, due to the Panda's fat-less diet,
the mother is not capable to produce enough milk for both.
So the mama bear is forced to leave one cub behind to die of starvation,
in hope to save the strongest one.

While they usually eat bamboo only,
their stomachs and digestive system is not meant for it.
Bamboo is not the ideal diet for a panda, but do you think it cares?
No.

Bearrs Lemon.
A lemon who comes from their extinct predecessor.
Originating from italy, and considered a "True lemon",
due to the amount of lemons it's tree produce,
but also the high quality of peel and acidity in it.
Optional Personality:

"Bleb" you hear when you see this Annie point it's tongue out.
A tired Annie who wishes nothing more than to eat her troubles away.
Earning the appetite of her Panda blessing, she consumes a large amount of food each day.
But due to the time it takes to melt all the food, all her energy goes to just that.
She loves to use her Lemon blessing as an accent on food,
and also to squish the juices at ppl who try to get her to do something she does not want.
bleb.
Also she has a Panda friend.
She does not know where it came from.
But she accepted it's presence.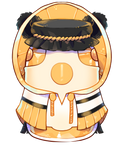 AUCTION STARTS AT 180$
SB: 180$
Min Increase: 5$
AB: 450$
Auction ends after 24H after last bid.
Image details
Image size
2208x2858px 5.12 MB