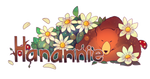 To take part of our lovely community, please join our
Discord!
By purchasing an Annie you agree to the
ToS.

Read more about the event here! ♥

DESIGNER

How many Blessings: 1
Rarity: Common
Eyes: Common round
Description of blessings and Annie:
Sun bears, also called Malayan sun bears, take their name from the bib-shaped golden or white patch on their chest,
which legend says represents the rising sun. They have a stocky, muscular build, small ears, and a short muzzle, which has earned them the nickname "dog bear."
Their sleek, black coat is short to avoid overheating in the tropical weather but thick and coarse to provide protection from twigs, branches, and rain.
They also have long tongue for extracting honey from bee nests, giving them their other nickname, "honey bear."
Optional Personality:

This happy lil lady loves to watch the enchanting sunrise and sunset.
Everyday she wakes up early to bask in the first rays of light,
enjoying the warmth the sun brings upon us.
She still longs for the day she dares to ask her special someone to come with her,
but will she ever find the courage?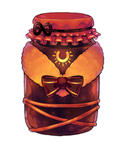 AUCTION STARTS AT 140$
SB: 140$
Min Increase: 5$
AB: 300$
Auction ends after 24H after last bid.
Image details
Image size
2000x2312px 2.05 MB