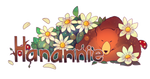 To take part of our lovely community, please join our
Discord!
By purchasing an Annie you agree to the
ToS.

Read more about the event here! ♥

DESIGNER

How many Blessings: 1
Rarity: Common
Eyes: Common round
Description of blessings and Annie:
Sloth bears are medium-sized bears that live in hot, dry grasslands and forests of South Asia and the Indian subcontinent.
Unlike most bears, the sloth bear does not hibernate, but they do sleep in caves and near rivers.
Sloth bears tend to be nocturnal when living around humans,
while without human interferences nearby they are often active during the day.
They are physically characterized by their shaggy, dusty black coats, stocky body,
short-haired pale muzzles, long curved claws and cream coloured "V", "U" or "Y" chest mark.
They do not have an undercoat, which helps them remain cool in their warm climate.
Their coat protects them from being bitten by termites and allow cubs to grip onto their mothers' backs.
Sloth bears aren't very vocal or aggressive animals but can make an impressive roar if needed for defense.
When threatened they will stand on their back legs and baring its teeth and claws.
Their large, thick claws also allow for ripping apart termite nests in soil, old logs,
or trees to find insects and fruits. Adult sloth bears are missing their incisors.
This enables them to suck up termites and other insects with ease.
Due to their diet of insects and fruit, their premolars and molars are smaller,
than those of other bears but have large canines to use for defense.
As an adaptation for this diet, their nose can open and close its nostrils as needed to prevent bugs from crawling up their nose.
The sloth bear has a keen sense of smell nose, but they cannot see or hear as well as other bears.
The Sloth bear's name is rather misleading as they are not related to sloths and are rather agile.
Their name was given by European zoologist, George Shaw, who thought the bear was related to the tree sloth due to the bear's long,
thick claws and unusual teeth. Sloth bears also hang upside on branches like tree sloths.
Optional Personality:

The Sloth Bear Annie lives up to her blessing's name; she is fluffy and cuddly like a bear and values relaxation and sleeps like a sloth.
In her long nightgown and soft cushy socks, she is prepared to relax and snooze anytime and anywhere possible.
She has an indifferent and aloof disposition and usually does not react to many things.
One thing however which can make her a bit grumpy is her long, curly hair,
which tends to get knotted and caught in things or catching things that come across its path!
Her favourite pre-sleep routine involves drinking honey sweetened milk.
She does not need story time to help her sleep, but she enjoys being tucked in with a good tale.
AUCTION STARTS AT 140$
SB: 140$
Min Increase: 5$
AB: 300$
Auction ends after 24H after last bid.
Image details
Image size
1200x1147px 1.2 MB