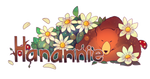 To take part of our lovely community, please join our
Discord!
By purchasing an Annie you agree to the
ToS.

Read more about the event here! ♥

DESIGNER

How many Blessings: 1
Rarity: Common
Eyes: Common round
Description of blessings and Annie:
Also known as the Malaysian Sun Bear and the Honey Bear, the Sun Bear has a number of distinctive features,
most notably the orange U-shaped marking on its chest from which it gets its name.
It i
s not only the smallest
bear
species
in the world but it also has the shortest fur.
The sleek, glossy coat of the Sun
Bear
ranges from black to dark brown or grey in
colour,

with their distinctive chest marking varying from white to yellow or orange,
and can take a number of shapes including the standard crescent, a circle or an irregular spot.
AUCTION STARTS AT 140$
SB: 140$
Min Increase: 5$
AB: 300$
Auction ends after 24H after last bid.
Image details
Image size
1000x1200px 924.19 KB