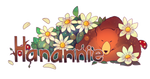 To take part of our lovely community, please join our
Discord!
By purchasing an Annie you agree to the
ToS.

Read more about the event here! ♥

DESIGNER
How many Blessings: 1
Rarity: Mythical
Eyes: Super rare glowing moon shaped pupils
Description of blessings and Annie:
Golden Bear was a giant bear that raided settlements in the area it lived.
It was feared and admired among the tribes in the area,
and many of them wanted to hunt and kill it,
because it would bring pride and accomplishment to the tribe that managed to bring it down.
Due to its size and golden colour of the fur,
it was incredibly sought after since it was believed to have magical powers,
like giving you the strength
of a bear.
Even other bears did not dare to enter the territory of the Golden Bear,
as they feared its size and ferocity, it was an alpha predator!
Optional Personality:
This cunning fierce Mythical Annie is a master of deceiving.
When her beautiful large claws are not summoned,
she can pass as an elegant posh Annie,
following her duty as a sought after upper class.
But the moment the sun set,
you will see gleaming claws,
sparring with others until dawn.
Laughing and enjoying herself to the fullest.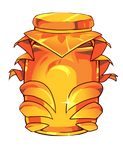 AUCTION STARTS AT 300$
SB: 300$
Min Increase: 5$
AB: 800$
Auction ends after 24H after last bid.
Image details
Image size
4011x4196px 12.59 MB