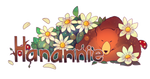 To take part of our lovely community, please join our
Discord!
By purchasing an Annie you agree to the
ToS.

Read more about the event here! ♥

DESIGNER

How many Blessings: 1
Rarity: Super Rare
Eyes: Super rare glowing moon shaped pupils
Description of blessings and Annie:
This mysterious creature has only been spotted a rare number of times, and how many exist in the world is truly a mystery.
We are unsure if it is an alternate coloring of the regular moon bear, a subspecies, or a new species altogether.
What we do know though is it's extremely hard to come by.
It resembles a panda, has the mane of a lion, and large round ears that are hard to miss.
It holds a crescent moon on it's chest, similar to other species of bears, yet it is a creation all in it's own.
+
Optional Personality:
This Annie has no problem flaunting it's blessing in the most extravagant way possible.
With long flowing veils and sparkling materials, she is surely the belle of the ball.
Sassy and quick witted, this Annie has a tough time holding her tongue once challenged.
...Even when not challenged, you better watch your step!
Once she has you in her eye, she won't be one to back down.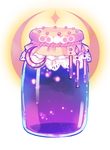 AUCTION STARTS AT 200$
SB: 200$
Min Increase: 5$
AB: 600$
Auction ends after 24H after last bid.
Image details
Image size
2687x3121px 5.4 MB