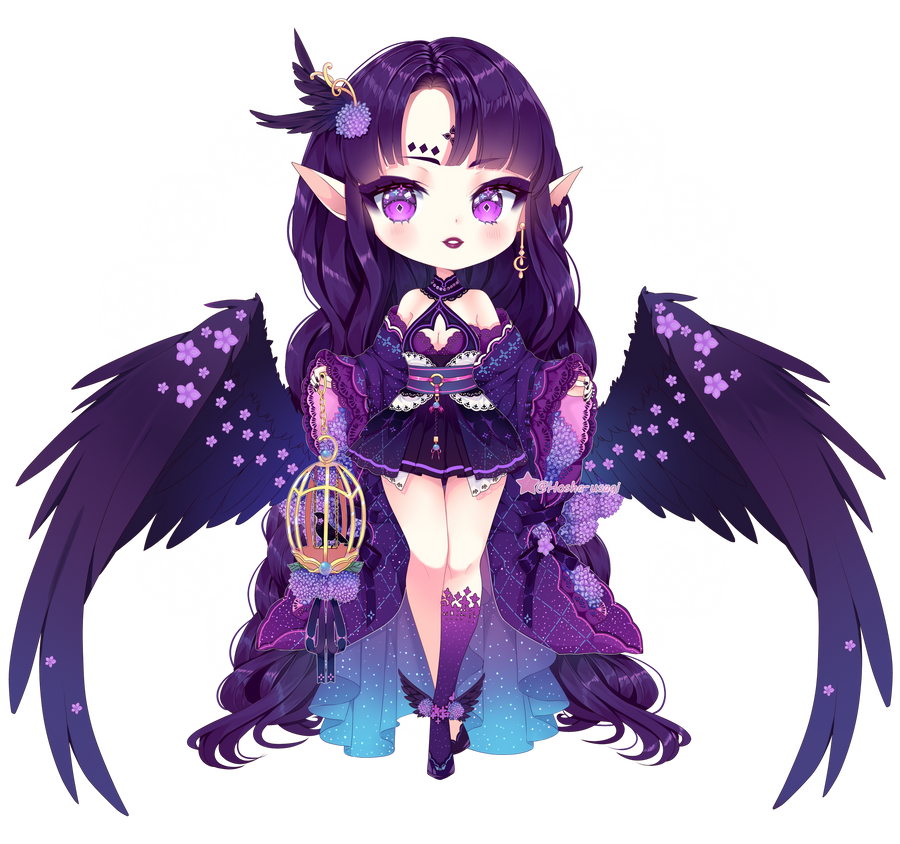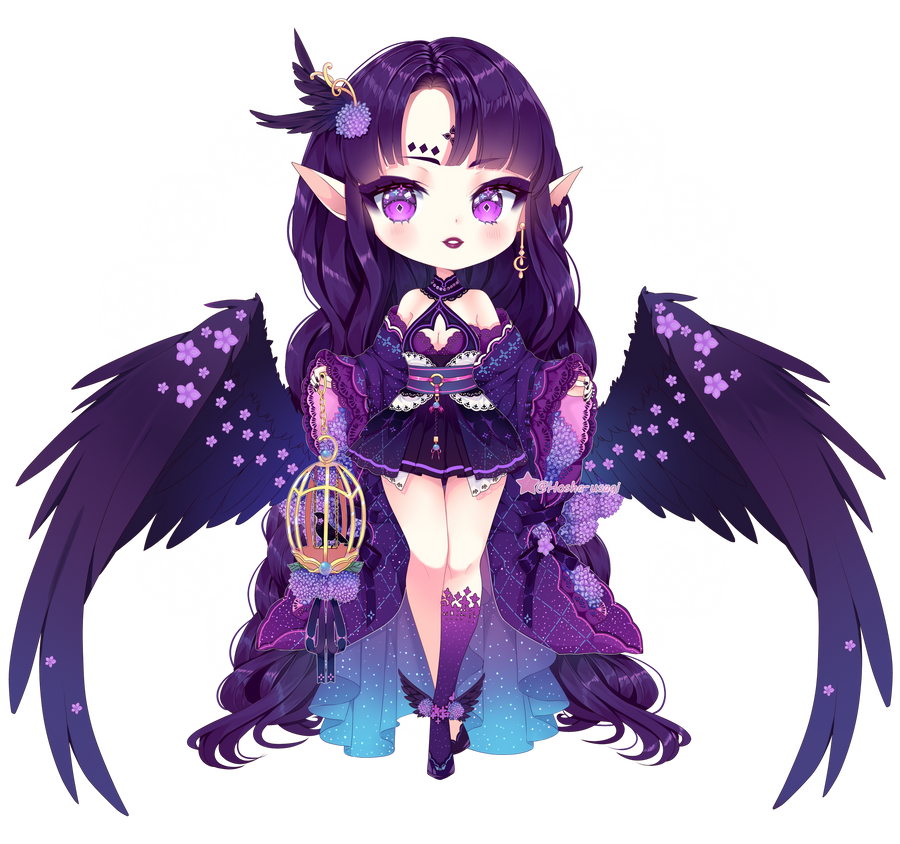 Watch

DESIGNER

How many Blessings: 2
Rarity: Uncommon
Eyes: Common
Description of blessings and Annie:

Thick billed Crow
Present all throughout the northern hemisphere, it is a species of bird with that's most well known everywhere because it can be found in so many geographical areas.
This thick-billed crow, is the largest of the corvids and probably the heaviest passerine; since at maturity, the large crow is between 52 and 69 cm long and its weight varies from 0.69 to 1.7 kg.
Large crows usually live from
ten to fifteen years,
but some of them have even lived up to
40 years!
Young birds of this species move in groups and already form as couples that stay together all their lives,
each couple defending a territory. The big crow has coexisted with humans for thousands of years and in some regions are so abundant that they are considered a pesky species.
Part of its success is due to its omnivorous appetite; they are extremely opportunistic, feeding on carrion, insects, food waste, cereals, fruits and small animals.
There have also been several notable demonstrations of problem solving in this species, which suggests that the big crow is very intelligent as they have even been seen using sticks as tools!
They're one of the very few animals who can turn common items into tools for use when problem solving~
Mountain Hydrangea,
commonly known as Hortencias, is native to southern and eastern Asia
(specifically China, Japan, Korea, the Himalayas and Indonesia)
and America.
Most are bushes between one and three meters high, but some of them are also small trees. They can be deciduous or evergreen, however the most widely cultivated are species of temperate climates are deciduous.
Hydrangeas bloom from the beginning of spring until the end of autumn; From clusters that are grouped in branches at the end of the stems.
Each individual flower of hydrangea is relatively small; however, the color display is enhanced by the many different colors seen together in each bundle.
The small flowers
can be pink, white, or blue. In some places it is believed that the hydrangea attracts the dead or death.
Optional Personality:
This Annie is a very calm and elegant girl. She's a huge fan of flowers and dresses with lace, along with strong toned makeup to bring out the color of her skin and eyes.

She wears a dress with both western and oriental touches, and inside her sleeves she wears the hortencias flowers, that are being held back by ribbons.
Her outfit has very elegant textures and fabrics, thus showing her unique but fancy style. Her hair adorned by small wings from her blessing and flowers.
She always carries a cage with her and a crow inside, but do not worry! The crow can leave the cage with complete freedom as he wishes,
but he is usually loyal to her and comes back often

AUCTION STARTS AT 100$
SB: 100$
Min Increase: 5$
AB: 450$
Auction ends after 48H after last bid.
To take part of our lovely community, please join our Discord!