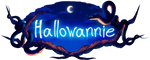 To take part in our lovely community, please join our Discord!
By purchasing an Annie you agree to the
ToS
.

DESIGNER

Day 6|2


Blessing Names:
Najash | Fig
Ficus carica
| Golden tiger
Panthera tigris
How Many Blessings: 3
Rarity: Super Rare
Eyes: Glowing pupils


Description of Blessings and Annie:

Najash is an extinct genus of basal snakes from the Late Cretaceous period. While retaining hindlimbs
like some other snakes, the Najash is unusual in having well-developed legs that extend outside the rib
cage, and a pelvis connected to the spine. Its name comes from the biblical legged snake, Naḥásh, who
tempted Adam and Eve to eat the "forbidden fruit" from the tree of the knowledge of good and evil in
Fig is the edible fruit of Ficus carica, a species of deciduous tree that grows up to 7–10 meters (23–33 ft)
tall, with smooth white bark. Native to the Mediterranean and western Asia, it has been cultivated since
ancient times both for its fruit and as an ornamental plant. Figs are tear-shaped, 3–5 centimeters
(1.2–2.0 in)
long, with a green skin that may ripen toward purple or brown, and sweet soft reddish flesh containing numerous
crunchy seeds. Adam and Eve clad themselves with fig leaves after eating the "forbidden fruit" which according to
the Aggadah (Jewish text), was not an apple, but a fig.
A
Golden Tiger
is a rare colour variation of the
Panthera tigris
. Like white tigers and black tigers, it is a colour form
and not a separate subspecies. Known for its blonde or pale-golden colour and red-brown stripes, the golden tiger
colouring comes from a recessive trait referred to as "wideband" which affects the production of black during the hair
"Ever heard of forbidden knowledge?" A voice calls to you, honeyed and sweet, gentle but a danger
lurks behind the words. The smile that greets you is calculated and sage, one that provides a comfort
of acknowledgment you've never experienced before but also one you hope you don't see as you take
your dying breath. She plucks off a ripe fruit that grows off her ornate horns, an ancient fruit that has
existed long before you have and will surely exist after you. They say that one bite is enough to change
your life, unlocking knowledge and wisdom unfathomable - but at a cost. And yet you step closer, lured
in by her glowing eyes and natural magnetism and before you can stop yourself, you've already sunk
AUCTION STARTS AT $350
SB: $350
Min Increase: $5
AB: $750
AB2:
$950


[AB2 will include a rendered bust from aniMOSITl]
EXAMPLE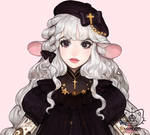 Auction ends after 24H after the last bid.

<da:thumb id="895830574">
Image details
Image size
2000x1839px 2.78 MB