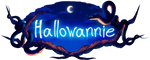 To take part in our lovely community, please join our Discord!
By purchasing an Annie you agree to the
ToS
.

DESIGNER

Day 5|2


Blessing Names: Curly hair tarantula | Black Racer
How Many Blessings:
Rarity: Uncommon
Eyes: Common round


Description of Blessings and Annie:

Black racers
are relatively large species of snake, often
reaching lengths of 60 in (152 cm).
They are most
commonly found on the Eastern coast of the United
States, anywhere from southern
Maine to the Florida
keys. While often mistaken for other snake species,
black
racers' scales are recognizably uniform in color,
and their bodies are notably more slender
than similar
species.


Brachypelma Albopilosum are a species of tarantula native
to Nicaragua and Costa Rica, most notably known for the
long, coarse hair covering their bodies, giving them the
appearance of a furry coat. While they're mostly a
terrestrial species, they are very quick to burrow if
they feel threatened or alarmed.
A quiet, gentle soul who spends her time poring over
tomes in the libraries of Caelum.
Like a spider, she is
illusive and keen to the shadows, often 'burrowing'
herself in mountainous piles of books. While Caelum
is the city she calls home,
she's a bit out of her element
in the cold, so she loves to bundle up
in warm, frilly
AUCTION STARTS AT $220
SB: $220
Min Increase: $5
AB: $520


Image details
Image size
3510x5000px 5.78 MB