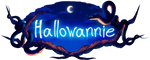 To take part in our lovely community, please join our Discord!
By purchasing an Annie you agree to the
ToS
.

DESIGNER

Day 5|1


Blessing Names: Black Swamp snake | Bombay black cat
How Many Blessings: 2
Rarity: Uncommon
Eyes: Common round


Description of Blessings and Annie:

Liodytes Pygaea
, also known as Black Swamp Snake, is a species of snake in the subfamily Natricinae
of the family Colubridae. Liodytes Pygaea are known for their fairly small sizes with shiny scale and bright
red bellies, in fact, most adult ones are about 10-15 inches
(25-38 cm
) in total length. Black Swampsnakes
are primarily aquatic and inhabit a variety of aquatic environments such as cypress swamps, marshes, prairies,
lakes and ponds. They are particularly fond of waters with dense aquatic vegetation.
Bombay Cats are almost always black! There's occasionally a sable-colored kitten in a litter, but these are rare.
The Bombay is relaxed yet energetic, and they love spending time with their families, including other pets. They
can be talkative and enjoy learning tricks. Furthermore,
Bombays are known for
seeking out the warmest spots
in the house
, so they will oftentimes curl up under blankets, in your bed, or in spots of sunlight.
When the sun went down, the night sky was aglow with bright city lights, there was a small girl making her
walk downtown, humbling with a cat-like voice. She was really shining, a cheerful and lovely girl that caught
everyone's attention. As she turned around, her eyes were like jewelries, glowing in the dark night. However,
maybe just like people say
" Don't judge a book by its cover"
She often roll her eyes around and giggles on her own, as if she's talking to someone, or something. Some
said they were charmed, some claimed they were cursed. Although no one can truly discover her true color,
but they're all believe one thing
" Do not touch the snakes, don't even look at them, even if she asks you to"
AUCTION STARTS AT $220
SB: $220
Min Increase: $5
AB: $520


Image details
Image size
3595x4243px 18.05 MB