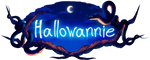 To take part in our lovely community, please join our Discord!
By purchasing an Annie you agree to the
ToS
.

DESIGNER

Day 4|2


Blessing Names:
Horned Viper
(Cerastes cerastes) |
Snakes Head Fritillary
(Fritillaria imperiali)
How Many Blessings: 2
Rarity: Uncommon
Eyes:
Flower shaped pupils
Description of Blessings and Annie:

The Horned Desert Viper is a venomous snake that has spines on the head that resemble horns!
Though they have venom, it's fairly weak and does not usually affect humans very much.
They're
a small species that are pale colored, light tan, reddish, or brown. They like to bury themselves
under the sand, this helps them hide from prey and ambush them.
Their burying technique can
also shield themselves from the bright desert sun. They're a sidewinder species-- a type of
movement used to move in in the slippery sand surface.
They do not like coarse land and
rocks, tending to stay around desert oases where prey is abundant.
Snakes head fritillary is a bulb plant that gets its name from its snake-head resembling blossom.
This variation is also called the "crown's head imperial," or "the emperor," because the large circle
of golden flowers resembles an emperors crown.
It can resemble a drooping tulip from the side,
but it has long yellow stigma in the center that almost looks like a snake's tongue.
This plant
prefers less water than usual, as its prone to rot with too much. Some variations of this plant
even have checkered petals!!
She who guards the chapel during darkness, defending order and virtue.
What lies inside, I wonder. Some speak of strange noises nearby, a cultish
presence, a chanting chorus even.
Rumors of offerings and abductions are
plenty. What is she protecting?
An unholy yearning arises within. Enchanted,
almost trance-like, you find yourself at her door.
Her horned and snake-like
features confuse you. Do those not symbolize the wicked?
Yet her face is
innocent and her frame is small.
You can't help your urge to advance.
AUCTION STARTS AT $220
SB: $220
Min Increase: $5
AB: $520
Image details
Image size
2927x2692px 8.73 MB