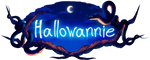 To take part in our lovely community, please join our Discord!
By purchasing an Annie you agree to the
ToS
.

DESIGNER

Day 4|1


Blessing Names: Leucistic Colombian Rainbow Boa
How Many Blessings: 1
Rarity: Common
Eyes: Common round


Description of Blessings and Annie:


Colombian Rainbow Boas
(Epicrates maurus)
are not as easy to find as the Brazilian Rainbow
but they are stil
l
a popular pet
.
They generally are easy to feed and handle, plus they usually
have a calm nature. They may be a bit shy/nervous at first but they tame down nice and
usually will tolerate moderate handling.
A sweet friendly brave gal. Her blessing snake shines bright just like a rare treasure.
Has the power to give this Annie a straight beyond her believes. Always want to be
connected with nature and is curious. Addicted to adventures. So she jumps to the
most crazy journeys. Even to the darkest and dangerous places.
AUCTION STARTS AT $180
SB: $180
Min Increase: $5
AB:
$400

AB2:
$600


[AB2 will include a halfbody by Amepan]
EXAMPLE: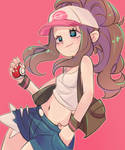 Image details
Image size
3797x3690px 7.72 MB