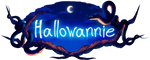 To take part in our lovely community, please join our Discord!
By purchasing an Annie you agree to the
ToS
.

DESIGNER

Day 3|3


Blessing Names: Horned Viper
How Many Blessings: 1
Rarity: Common
Eyes: Common round


Description of Blessings and Annie:


The Vipera Ammodytes has various nicknames: sand viper, horned viper or long-nosed viper.
This venomous snake is commonly found in Southern Europe. It's distinguished by the "horn"
on the snout. The "horn" is actually soft and flexible. It can grow up to 5mm. This is one of the
biggest and most dangerous viper species in Europe due their toxin venom and long fangs (13mm).
Even though their nickname is sand viper, their preference goes to rocky habitats.
The color pattern
are different for males and females. Males have a dark brown to grey zigzag pattern on their back
and their overall shade leans towards grey. Females have less contrasting colors and look more
brown-ish to brick red. Their zigzag is in a shade of brown.
A man explores the downtown while holding his dark notebook. Occasionally, he makes stops to take notes.
The pages look like a chalkboard with white scribbles. Right when he looks up, he sees someone staring at
him. Curious eyes try to peek at his thoughts on paper.
He opens his mouth to say something, that person
already walks away. Disappointment reflects on his face, but he continues his walk.
Despite his looks, he is
shy in nature. Tries to be friendly on the first sight, but it's hard to connect with him on a deeper level. He
keeps a small notebook with black pages to put his thoughts down. Occasionally, he draws tattoo designs.
The ones on his arms are created by himself.
The markings on the
Vipera Ammodytes were eye-catching so I gave him a few large tattoos. He likes loose
and soft clothes. His pants are of stretchy leather with zippers around the thighs. Hand-made from shed snake skin.
AUCTION STARTS AT $180
SB: $180
Min Increase: $5
AB:
$400

AB2:
$600
[AB2 includes a bust up by Pinlin]
Auction ends after 24H after the last bid.


Image details
Image size
827x966px 671.69 KB