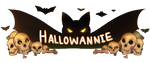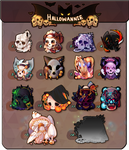 To take part of our lovely community, please join our
Discord!
By purchasing an Annie you agree to the
ToS.

Read more about the event here! ♥

How many Blessings: 1
Rarity: Common
Eyes: Common Round
Description of blessings and Annie:


They don't grow more than 5 cm, although for now it is unknown how long they live in average.
To swim, they move their wings as if they were an angel, while the orange projections of their head,
made by their sensory organs, illuminate those creatures and make them see a mythical and spectacular beings.



Optional Personality:

Admire in high regard, this petite Annie is the sacred maiden with a big heart, pure and kind.
Everyday, she send her prayers hoping it'll reach those in need.
Bless with eyes that can see through nights as dark as the deep sea and a pair of bright soft wings,
she's often the guiding light to those lose in the dark. Despite her appearance and status,
she's a quite playful girl, strolling during nighttime is her

favourite

way to pass time.
You might have spotted her if you ever see a beautiful ghost like figure glowing in gold within the dark night.
EXTRA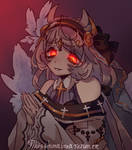 AUCTION STARTS AT 140$
SB: 140$
Min Increase: 5$
AB: 300$
Auction ends after 24H after last bid.
Image details
Image size
3889x3500px 6.28 MB