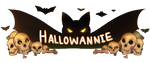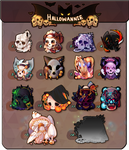 To take part of our lovely community, please join our
Discord!
By purchasing an Annie you agree to the
ToS.

Read more about the event here! ♥

How many Blessings: 1
Rarity: Common
Eyes: Common Round
Description of blessings and Annie:
Monotropa Uniflora
is also known as ghost pipe – or sometimes corpse plant.
Although it looks like a fungus, the ghost pipe is a flowering plant,
that survives by borrowing nutrients from certain fungi, trees and decaying plant matter.
Because it has no chlorophyll and doesn't depend on photosynthesis,
this ghostly white plant is able to grow in the darkest of forests.

Optional Personality:

This lonely Annie threads the boundary between worlds; the living and the next.
Though blind, she crosses the darkness by seeing the very spirit of other creatures,
beneath their exterior and to their essence. Through a quiet gentleness,
she helps souls who are lost find peace again. Easily mistaken for a ghost,
others tend to steer clear of her; so it has left this little
ghost-girl
longing for another's warmth and acceptance.
EXTRA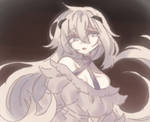 AUCTION STARTS AT 140$
SB: 140$
Min Increase: 5$
AB: 300$
Auction ends after 24H after last bid.

Image details
Image size
2172x2811px 5.12 MB