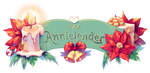 To take part of our lovely community, please join our
Discord!
By purchasing an Annie you agree to the
ToS.

Read more about the event here! ♥

How many Blessings: 1
Rarity: Common
Eyes: Common round pupil
Description of blessings and Annie:

The origins of the American Eskimo dog came from German immigrants who brought the German Spitz,
a working dog, to American in the early 1800s. Despite the name, the origins of the American Eskimo,
have nothing to do with the Eskimos themselves! The breed was renamed to the "American Eskimo
".
due to the escalating tensions between the US and Germany during WWI.
The toy American Eskimo are a small variety of this breed and on average are as tiny as a small cat.
They are very affectionate, territorial and loyal. The amiable nature of the Eskimo pups,
makes them ideal companions for large families with children. However training is important;
if they aren't trained properly and if they don't get enough exercise, they'll become hyperactive,
overenthusiastic and extra curious, making them potentially destructive. Therefore,
it is also important this breed should be in an environment that have ample space for them to play and move around in.
Image details
Image size
2300x2400px 2.84 MB