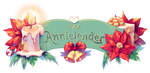 To take part of our lovely community, please join our
Discord!
By purchasing an Annie you agree to the
ToS.

Read more about the event here! ♥

How many Blessings: 1
Rarity: Common
Eyes: Common round pupil
Description of blessings and Annie:

The Siberian husky
is a type of working dog, native to northeastern Siberia
(Chukotka, Russia).
This breed presents itself similarly to the wolf physically and behaviourally, as it is a descendant.
It was originally bred by the Chukchi tribe, where it was used as a companion dog to help hunt deer,
pull sleds, and keep children warm. It is currently found in many different areas of the world.

Optional Personality:

This Annie is cheerful, charismatic and very friendly. She loves winter and especially loves to play in the snow.
Always smiling and maintaining a positive attitude regardless of adversity, you'll never catch her in a sour mood!
This
Annie
has a delicate and soft frosty design, with her hair tied and adorned by beautiful bows and soft cotton balls,
that provide innocence. Her dress is very soft, comfortable, and provides heat to maintain a stable body temperature.
Heat is conserved through her cotton and other fabrics, and the
Annie
is also known for her beautiful design and
colours
.
The soft cotton that covers her neck is like a very comfortable scarf that provides warmth and elegance.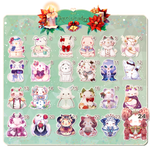 Image details
Image size
2705x3649px 5.21 MB