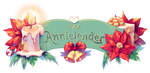 To take part of our lovely community, please join our
Discord!
By purchasing an Annie you agree to the
ToS.

Read more about the event here! ♥

How many Blessings: 3
Rarity: Super rare
Eyes: Common round pupils
Description of blessings and Annie:


Description of blessings and Annie:


The Mute Swan is an elegant bird known for its white plumage and its symbolic representation in ballet and fairytales.
Because of their nature for monogamy they are also used as a symbol for love.
These birds are usually found swimming gracefully in lakes and ponds,
and while they are beautiful they are also known to be territorial,
and even dangerous if provoked.
The Winter Honeysuckle is a shrub,
known for staying evergreen throughout the seasons,
and its snow white flowers that can bloom even in the cold winter.
They are among the first to flower before spring even comes.
While they aren't showy flowers it is extremely fragrant to sniff.
The Xerces Blue is a gossamer-winged buttefly known for it's gentle blue coloring,
and white spots. Unfortunately its beauty has gone extinct when the lotus plant it feeds on as a larva,
was destroyed by human development in the lands they came from.

Optional Personality:

A beautiful lady of the arts as she herself is an embodiment of grace and elegance.
She aspired to become a primaballerina in the new life she was given,
as she has the strong desire to entrance people with her performance.
Despite her impressive skills in showmanship and technique as a ballerina,
she is a shy and soft-spoken girl off stage in contrast to the icy queen she was seen as.
Image details
Image size
3300x3508px 4.46 MB