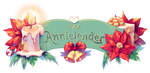 To take part of our lovely community, please join our
Discord!
By purchasing an Annie you agree to the
ToS.

Read more about the event here! ♥

How many Blessings: 3
Rarity: Super rare
Eyes: U
ncommon
Lynx Eye Pupil
Description of blessings and Annie:


Description of blessings and Annie:
Arctic cotton grass (Eriophorum callitrix) are one of the most common and
widespread flowering plants in the northern hemisphere and tundra regions.
They are easily characterized by their super fluffy white poofs which rest upon long stems.
They grow in wet and swampy areas, and rely on the strong winds to disperse their seeds.
The plant is a common food for northern animals such as snow geese and caribou.
It is also used by the Inuit as candle wicks for caribou fat candles to help keep their igloos warm.
One Inuit name for cotton grass is "Puallunguat", meaning "imitation mittens".
The Dwarf Cornel flower (Cornus suecica) is a small flowering plant which grows
in subarctic regions of Europe, Asia, Alaska, and northern Canada.
It is a perennial plant with tiny black flowers.
Some may mistake the white parts for petals, but they are actually bracts!
The plant produces bright red round berries, though not poisonous,
are still not very tasty to humans.
At the end of its growing season,
the dwarf cornel's foliage turns a beautiful reddish-purple color.
The Eurasian lynx (Lynx lynx) is a large cat found in parts of Europe, Asia, Siberia, and the Himalayas.
They live in primarily forests, especially in northern areas nowadays.
Their fur is colored reddish brown with dark spots in warmer seasons,
and in winter are replaced with a silvery-grey coat.
They also have snowshoe-like furry webbed paws to help them in the snowy winters.
As typical of a lynx,
these kitties have a short bobbed tail with a black tip, and black tufts on their ears.
Eurasian lynx make make sounds like all cats,
but they are very quiet and rarely heard, making them elusive and mysterious.

Optional Personality:

This Annie is a mysterious beauty, both powerful and regal all at once.
She's very cool and calculative by nature, constantly thinking of her next move,
a trait she's gained from her lynx blessing.
Be careful trying to outsmart her, chances are she's already three steps ahead of your plan
as she tends to think with logic before emotion.
She has many poofy cotton balls from her arctic cottongrass blessing adorning her dress and hair,
and circular golden details to match.
Her huge sleeves and coat are a magnificent sight, as well as her two cinched ponytails!
If you ever need beauty and brains all in one, this Annie will pounce her way into your life~ ♥
Image details
Image size
3600x3800px 8.4 MB