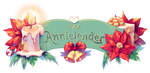 To take part of our lovely community, please join our
Discord!
By purchasing an Annie you agree to the
ToS.

Read more about the event here! ♥

How many Blessings: 2
Rarity: Uncommon
Eyes: Common
Description of blessings and Annie:


The stoat goes by many names.
Ermine, short-tailed weasel, or just weasel - it's all the same!
It is however different from the least weasel;
It's smaller size and dark black tipped tail are what give it away.
This small fuzzy creature might look cute, but look out!
They are hunters and should not be messed with!

The Common Yarrow is native to temperate regions of the Northern Hemisphere in Asia,
Europe and North America but it has also been introduced to other countries,
as New Zealand and Australia as a feed for livestock.
In olden times Yarrow was know as Herbal Militaris or Soldier's woundwort,
due to it having properties to restrict or stop blood flow,
but this was not the only use for it in these times.
It was also used in a herbal mix called gruit,
that was used to flavour the drink beer,
before hops was more commonly used,
and still to this very day,
it is used to flavour certain liquors and bitters.
Image details
Image size
1783x1716px 3.07 MB