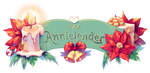 To take part of our lovely community, please join our
Discord!
By purchasing an Annie you agree to the
ToS.

Read more about the event here! ♥

How many Blessings: 1
Rarity: Common
Eyes: Common round pupil
Description of blessings and Annie:


Description of blessings and Annie:

The flowers of the cacao tree,
unlike other flowers,
grow on the trunk of the cacao tree!
Cacao flowers are hard to pollinate due to the lack
of insect species which naturally pollinate these flowers.
When they blossom they cover the trunk of the tree
and are truly a sight to behold.
The outfit and colours of this Annie
reflect the star-like flowers of the cacao tree.

Optional Personality:

This noble and gallant Annie loves to adventure
and helping those in need!
She has a strong sense of justice, and is always
iron-willed in everything that she does.
Just like a tree which she represents, she's resilient
and has a firm hold of herself, rarely letting herself
get tricked into fraud and has a clear vision of her path.
She shelters those that seek her protection, and
though her expression more often than not is unfriendly,
she means well and is gentle in her words and tones,
unless it's towards those who are malicious.
In the same way the cacao flowers cover the trunk of a tree,
this Annie hopes to explore all of Aster someday,
helping the less fortunate.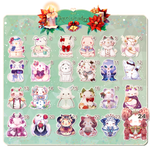 Image details
Image size
1650x1727px 1.29 MB