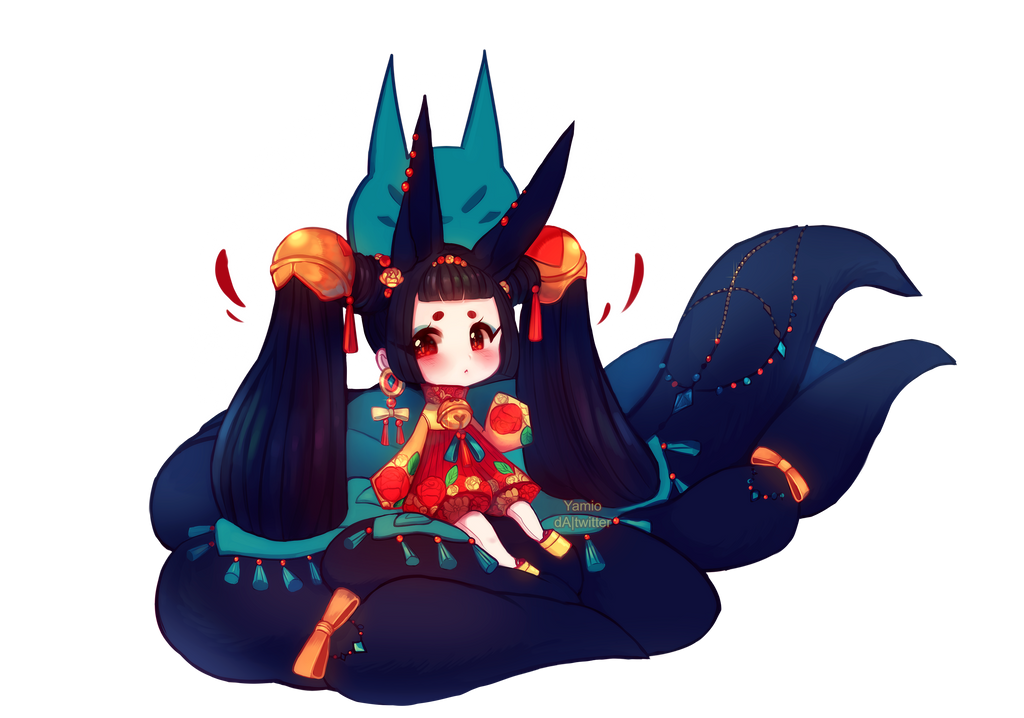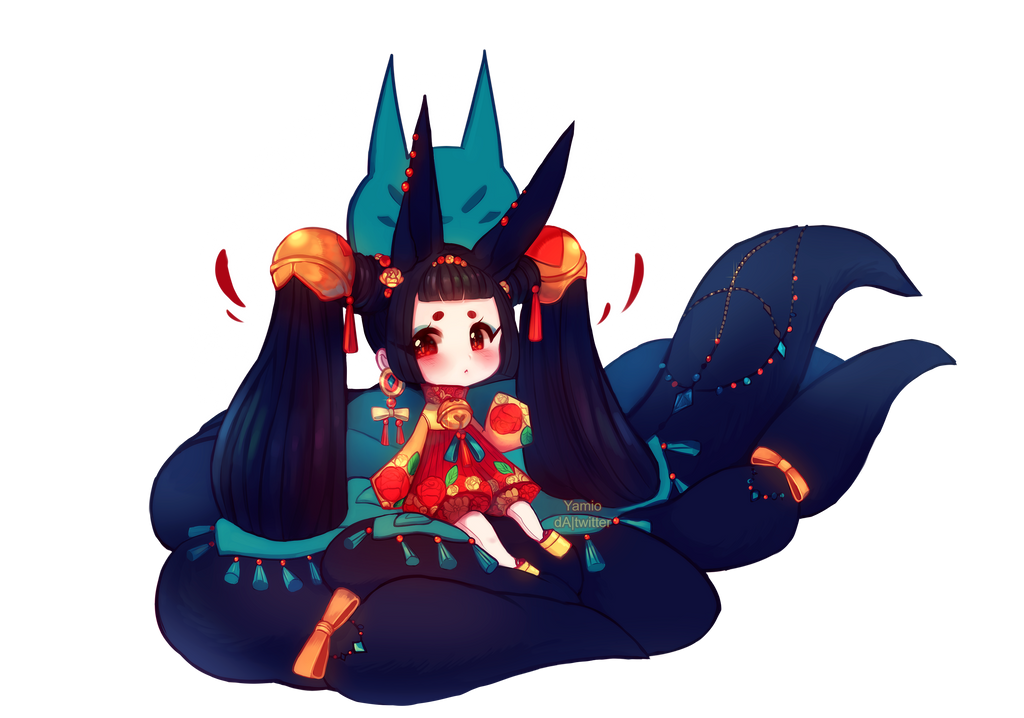 Watch

DESIGNER

How many Blessings: 3
Rarity: Mythical
Eyes: Super rare Glowing fox pupils
Description of blessings and Annie:

If you view a Nine tailed fox, either fortune or misfortune will brought upon you, depending on your perception.
These foxes are mischievous and are known to intelligently trick people to get what they want.
With the abillity to shape shift freely their appearance and age to become a beautiful girl to allure men is well known.
The legends says that each town needs a Nine tailed to fox to watch over them, or they will not prosper.
The Ninetails serves no one, and everyone is destined to serve it.
Disrespect the fox and what you know, will be no more.

The fruit of these beautiful plum trees are used in juices, as a flavouring for alcohol, as a pickle and in sauces.
It is also used in traditional medicine, especially for stomach issues!
The plum blossom, known as the meihua, is symbol for resilience and perseverance in the face of hard times,
because plum blossoms often bloom most vibrantly even amidst the harsh winter snow.
Due to the flowers blooming before the leaves emerge, it's represents power.
Optional Personality:
This little lady got blessed by a Mythical at an very young age.
Due to the incredible rare phenomenon, she grew up being worshipped.
With so much pressure, and such short life, she has been forced to grow up before her time.
As many people rely on her, she has become very mature, and is cynical to protect her people.


AUCTION STARTS AT 150$
SB: 150$
Min Increase: 5$
AB: 800$
Auction ends after 48H after last bid.
To take part of our lovely community, please join our Discord!