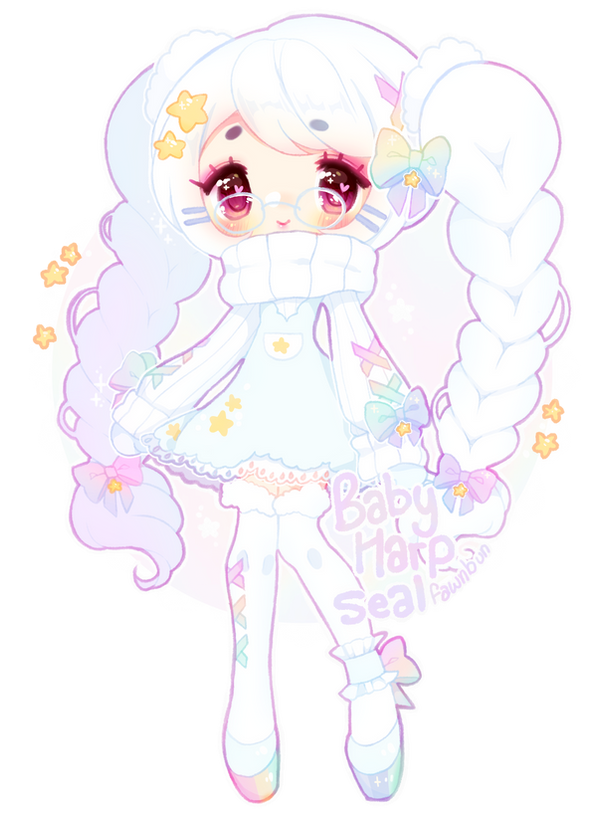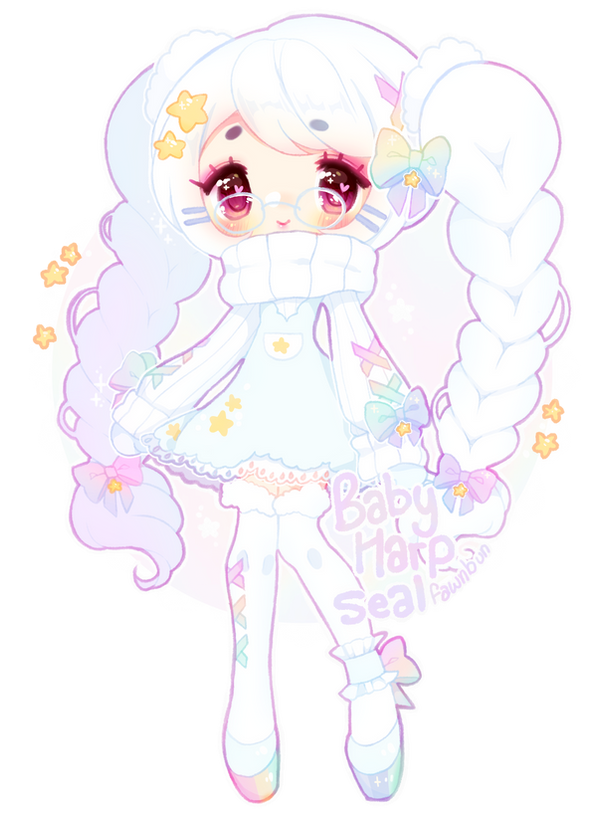 Watch

DESIGNER

How many Blessings: 1
Rarity: Common
Eyes: Common round
Description of blessings and Annie:
Harp seals are a species of seals found in very cold climates!
The baby harp seal will be seen to have a soft white pelt to keep it warm for the first 2-3 weeks of it's life, before it's first molt.
These sweet creatures have an appetite for fish, along with other crustaceans. They spend most of their life swimming underwater,
and have the ability to dive underwater for up to 15 minutes without needing to come up for air!
The harp seal is given it's name as the adult harp seals have a large black harp-shaped marking on it's back.

Annie's Personality:

Very shy and quiet, this Annie is a sweet one! She can appear to be withdrawn,
but when she is comfortable with the people around her, can be very affectionate and cuddly.
She adores eating grilled fish, and always stays bundled up in a soft white coat/sweater to stay warm!
She has small clips in her hair shaped like a baby harp seal's whiskers, and doesn't mind taking a dip in cold water during her free time!

AUCTION STARTS AT 80$
SB: 80$
Min Increase: 5$
AB: 300$
Auction ends after 48H after last bid.
To take part of our lovely community, please join our Discord!