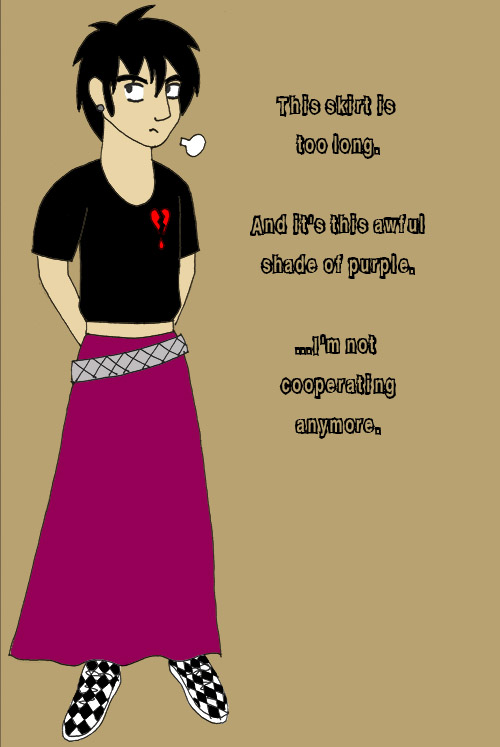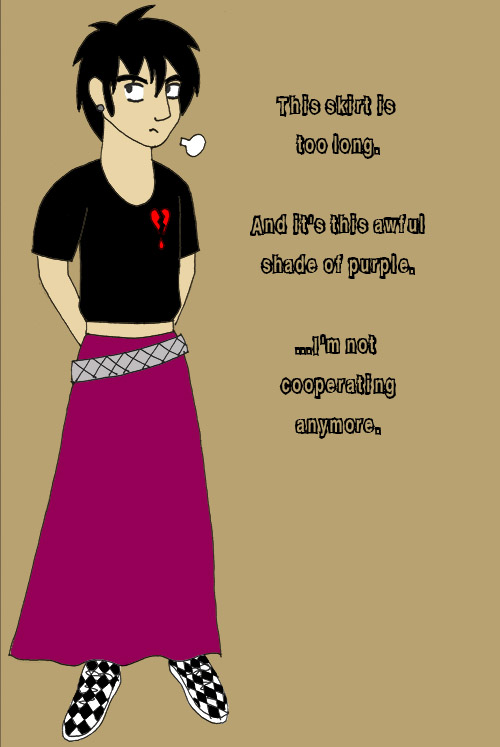 Watch
This is something I sketched randomly at work one day. It's nothing too great, but it's also the first drawing of Tlaloc I've done without reference. So um, that's probably why it kind of sucks.
Anyway, I started drawing Tlaloc...drawing...drawing...and he ended up in a skirt. XD He's none too happy about it, either - not because of the skirt itself, but because it's not the kind of skirt he wears. I also made sure to bug Rae for what color Tlaloc hates most. The color of the skirt? Would be that color. XD;
I love the fact that the rest of his outfit is the same. XD
Tlaloc hates me now...
Tlaloc ©
Drawing and coloring © Yami Kaosu

Bwhahahaa! I still love this picture--he just looks so put out!

"not cooperating anymore"? Hmm...so is this after my DAZ fun series? XDD (Maybe I'll post those someday.....maybe)
Reply

Haha, he's so huffy. I guess that happens when you're wearing your least favorite style and color of skirt. XD

Well, it could be. I was actually thinking of how he cooperated for the bathtub picture ("Naked time? Sweet!" XD).
Reply

At least he still has his belt.

And his shoes.

OH GOD HE'S SPITTING UP A MUSHROOM! BACONMEAT!
Reply

It's what makes it all the more amusing.

He just didn't look right without a huffy sigh bubble.
Reply