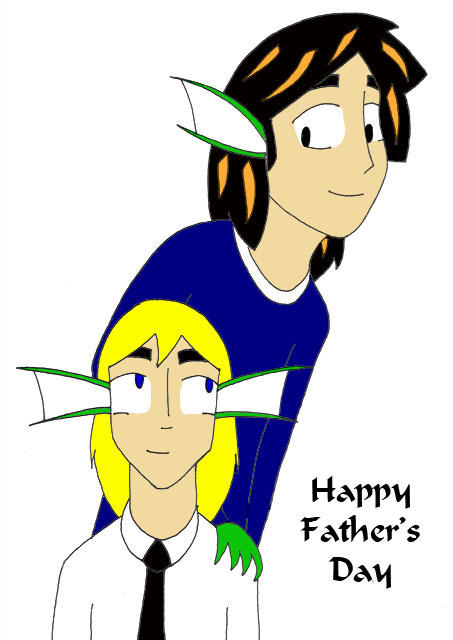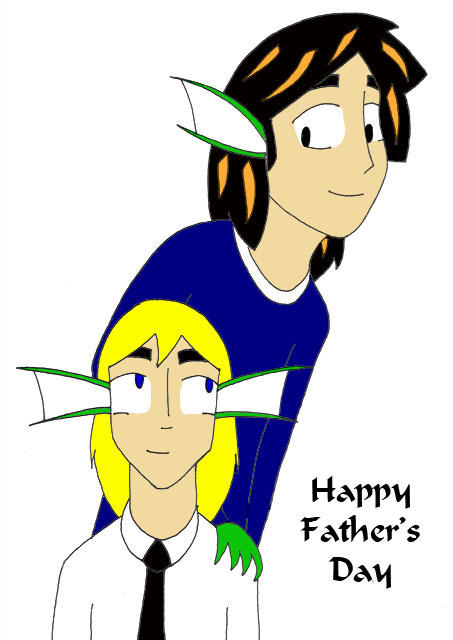 Watch
While I was at work today, I decided that a Father's Day drawing of some sort needed to be done. These two leapt out as the obvious choice. The characters are Pet and Devon from
PET
. Devon's the tall one. He's the son. XD
It's a tad late for Father's Day, but something's better than nothing, right? Especially if it means I get to do PET fanart! : D
Anyway, this is my first time drawing these two, or any of the GMs for that matter, so uh...go easy on me, okay?
Ugh, it was so hard to find a good reference for Devon though...mostly because I'm very picky about my references and wanted one with his head turned to the left...sigh. And I think he might be too big. He doesn't get his glasses, either, as I didn't feel like drawing them.
Overall, it was lots of fun. XD
Pet and Devon ©
Drawing and coloring © Yami Kaosu

Congratulations on making the only other fanart for PET besides something for a contest. And thank you from me of course. I want to squee but I just got home from work.

BACON!
Reply

Haha, yay! I'm hoping there'll be more where that came from.

...and I'm also hoping that "BACON!" is an exclamation of joy or something akin.
Reply

Squee! PET fanart!!
I like Devon's expression here--it's adorable. I don't think you made him too big--he is supposed to be 8 feet tall, after all. XD

(I was *just* thinking about working on my James fanart today! lol)
Reply

I guess I was really worried about his head as compared to Pet's, but...looking through the comic, I guess it's not *too* bad...and yeah, I love his expression too. X3

Do it, do iiiiiit! We need more PET fanart! : D
Reply