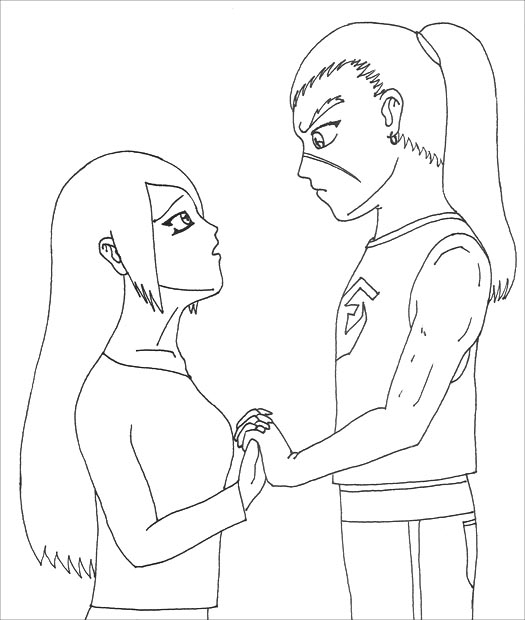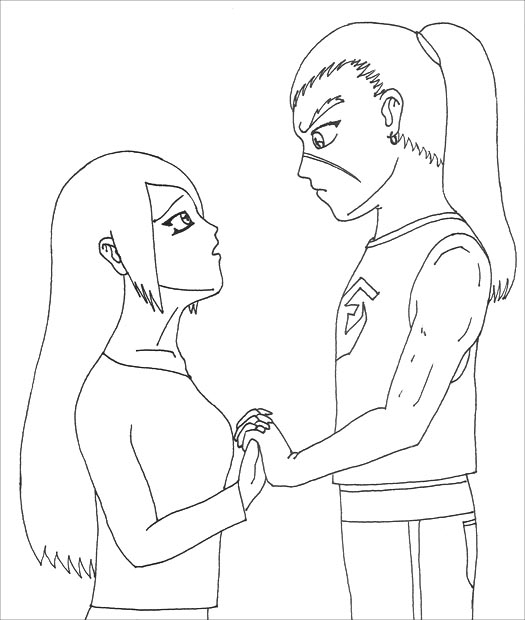 Watch
One of my ideas has really been coming forth full force lately, and um...is inspiring drawings now, apparently. I had only drawn these two once before, so um...meh. Designs are still being worked on, kind of.

Yes, I realize the picture's not that great. But, it's something. Meet Kassandra and Heroin.

Yes, Heroin.

...I could divulge more about them, but I don't feel like it right now. At least until I hopefully get more input and figure out if the way I want the plot to go right now is acceptable or not.

I'm still trying to figure out if this is even plausible for these two.

Kassandra: They're coming to kill you!
Heroin: ...huh?

Haha, he doesn't even see how that could be. XD It would be so much funnier to you guys if I told you why. Ah, well.

And I spent way too much time giggling at Heroin's expression.

...I swear the submission categories get more and more confusing.

Kassandra, Heroin, and drawing © Yami Kaosu

I love the expressions here.
He's like ".....buh?" ::thinks:: She's....she's touching my hand....

*snerk* He is sooooo not paying attention....
Reply

...I love the fact that you're the only other one who actually knows the story behind these two...or what I've done of it, anyway. XD

"She's touching my hand?" I thought you decided on "I'm almost touching her..." XD

Not paying attention...hahaha. XD He just looks so confused.
Reply

Oh yes... & it's too bad she probably can't tell when new attention spans are going on sale...he could use a new one. XDD
Reply

Well, yes... *cough* He's most likely thinking about the proximity of his hand to her...bouncy bits...
I just figured I'd go for the more k-friendly "touching the hand" thing... (What's k-friendly? Kassandra-friendly of course! XD )
Reply