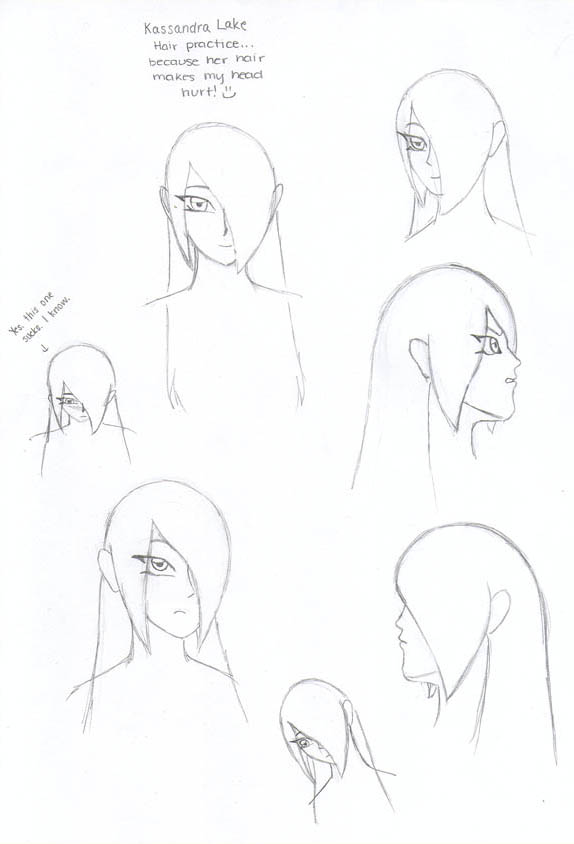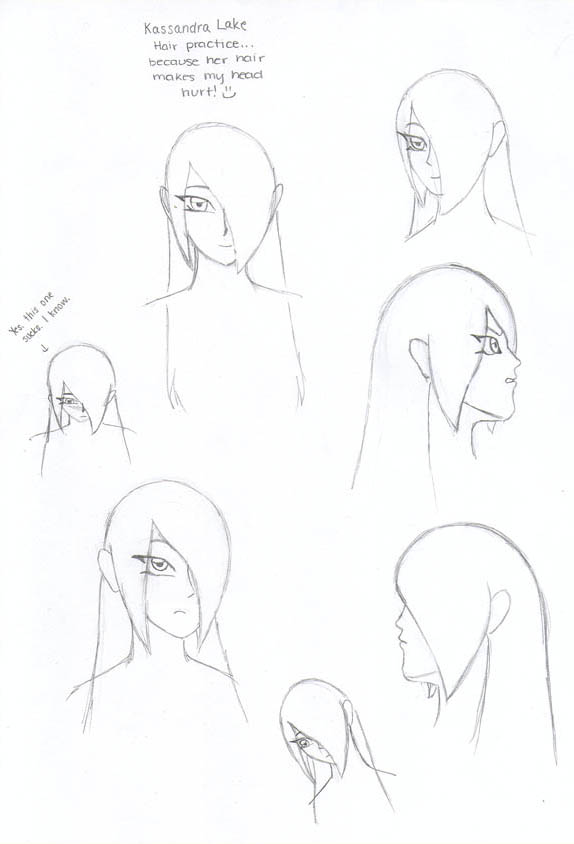 Watch
I like the way her hair is. Really, I do. It's just a pain to draw, is all. XD So thus, practice time!

...and a few expressions, just for fun. And the bangs are not really in one big triangular piece like that...it was just for simplicity's sake. The big thing I was working on is placement.

Suggestions are welcome.

Will be scrapped later.

Kassandra and drawing © Yami Kaosu

I'm a bit late commenting, but I still wanted to say that I really like these, I think they came out really well (not to mention that she's cute~ x3).
Reply

I wasn't sure about it before, but I think I like her hair now. :

onders....nods::
My favs here are the top-right, very bottom, and bottom-left. (Okay, I like the angry one too...lol)
Reply

Haha, I like the very bottom one too...although I'm not quite sure what she's doing. XD And the exasperated look is amusing.
Reply