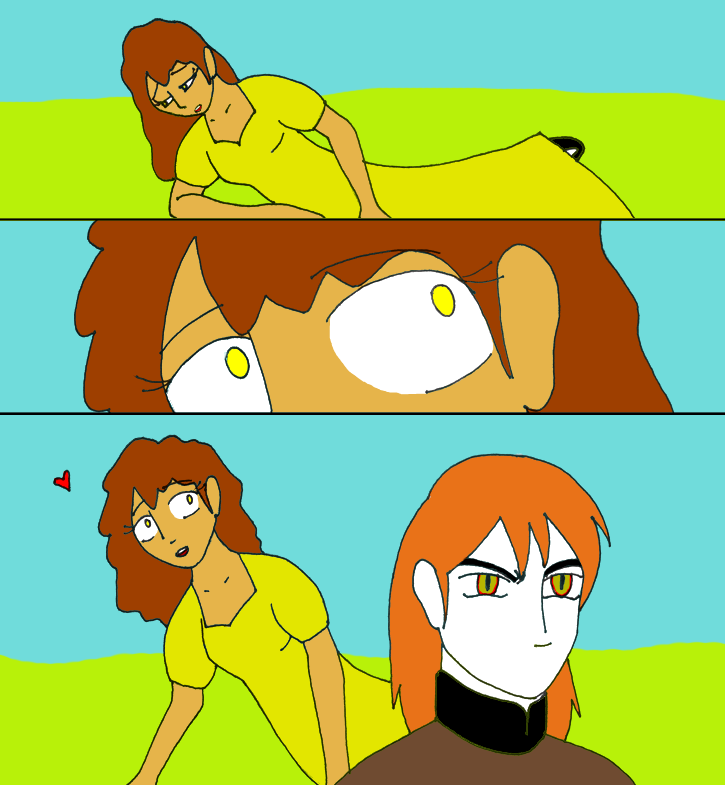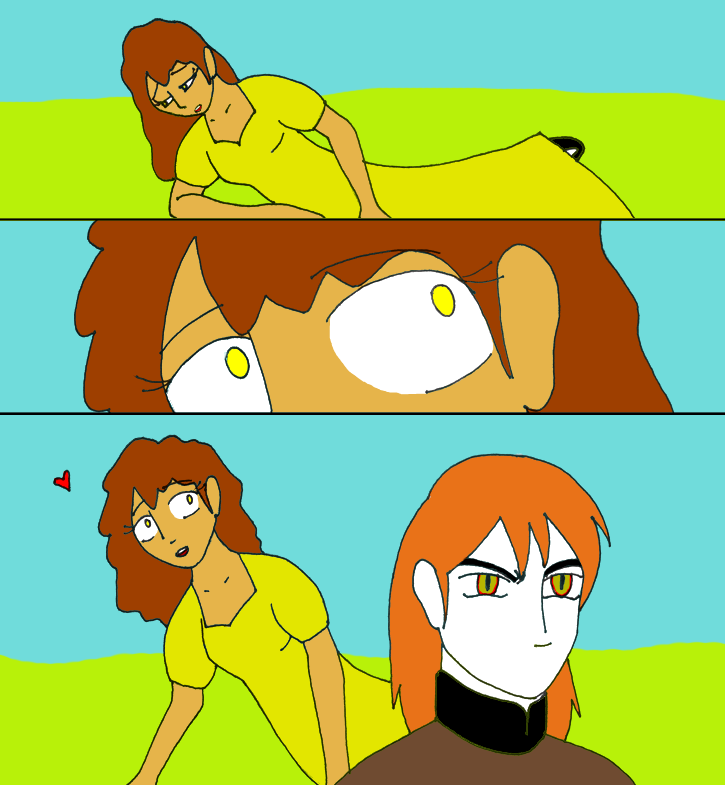 Watch
This has been sitting partially done in one of my notebooks for a while now, and I finally decided to finish it.
Inspired by the lyrics from "Waiting on the Sun." The full title is "It seems that my weakness is sometimes my only strength." That lyrics brought this sort of a scene to mind. I don't know who was fighting with Nor, but since she's rather weak...Baxter's there to be her strength. I guess.
It'd be cute if this weren't Baxter we were talking about, right?
Baxter probably shouldn't have hair. Apparently this takes place in some parallel universe DUN DUN DUN.
I know it's not much, but happy birthday, Rae?
God, have a craptastic background. And I fail at drawing Nor. Oh, drawing. It's been far too long.
Baxter and Nor ©
Drawing and coloring © Yami Kaosu

Woo! You finished it! (and on time for the b-days too...which I did not accomplish...BUT I am going to be uploading them now! So...mine aren't...*too* late, right? Right?? ::sigh:: )

Moral: DON'T mess with Nor. XD

I love Bax's expression! He's all, "Oh no u di'n't." Or something...lol
::huggles him...........observes death-glare from the hugged Bax.......backs away slowly...::
Reply

Now that I'm no longer grumpy I can comment honestly:

Thank you so much for this. I appreciate all work you and other readers do. (You're just more special because you IM me)

I'm also very happy you remembered Baxter gets red around the eyes when he's mad.

I have to admit I do not know how a weakness can be a strength or how Baxter is a weakness (besides the love part). He's pretty much "You're dead now" unless he's dealing with Rakahan.

Expect Baxter's future combatants to be much MUCH more difficult.

Again thank you, it's beautiful and I would love to chat with you again sometime.
Reply

I AM IMING YOU. FINALLY.

...I don't know, it made sense at the time. I think the way I figure it, Nor's weakness is her strength - because she's weak, she has Baxter there to protect her, thus making her strong? Something like that.

I'd had this and another piece partially done, and this one won out as the birthday-ish gift. I'll finish the other one up sometime (along with how many other ideas? Ugh) for you.

...and again, I'm chatting with you now OMB. : O
Reply