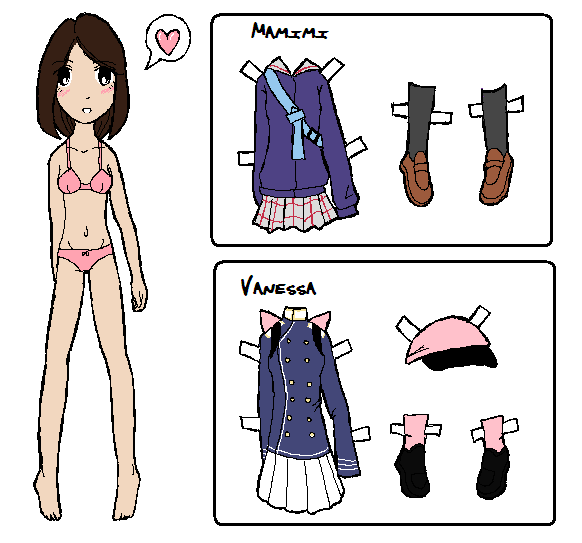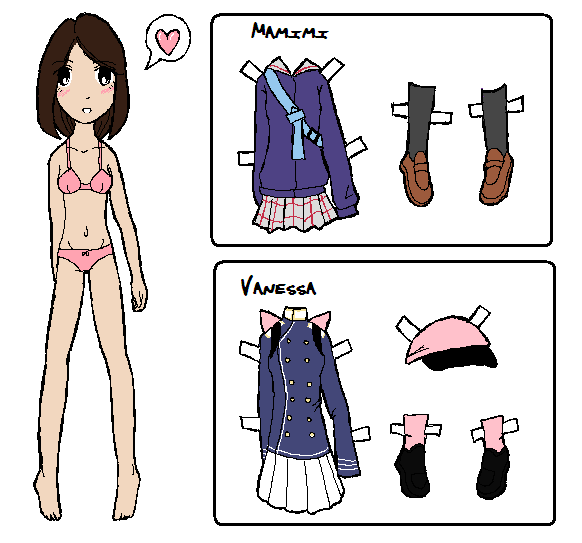 Watch
Okay, I need help deciding who to cosplay as for an anime convention... I'm thinking either Vanessa (from Pandect) or Mamimi (from FLCL). Feel free to suggest any other anime characters I should dress up as...

If I could get Dakota to go, he could dress up as Naota... Then I'd be Mamimi for sure.

<3 Paper Doll

(I know I suck at drawing feet/shoes.)

Purdy. XD I like the bottom one..
Reply

Thanks... We didn't end up going though. Maybe next year?
Reply

you should be asuka langley
Reply

Reply

from neon genesis i could send you a pic of her if you want
Reply

Sure? Although it's be kinda weird to go as someone who I don't know...
Reply

true

havent you seen neon genesis evangelion?

anyways
i think she is hot
either her or rei ayanami
Reply

Reply