UPDATES:
- There will be delay for shipping and shipping fee to some regions might be increased due to the current virus outbreak.
- Prices updated! [27.06.2021]

STATUS: OPEN
NOTES:
- All commission information in this journal are for personal purposes only. For commercial purposes, please contact me.

- NO: Mecha, Animal, old/muscular characters. If you're unsure about your characters, feel free to ask.
- Commission's form:
+ Character's information: (Name, Reference, Personalities)
+ Commission type: (Inking / Portrait / Half body / Full body / etc)
+ Method of payment: (Points / via Paypal)
+ Shipping: Yes / No (Traditional types only)
- I may upload finished pieces publicly, please state in the form if you want your commission to be in private.

-
For clients pay via Paypal:
+ Process: Digital rough sketch
→ Payment
(within 48 hours)
→ Base color sketch
→ Finish commission
+ Please provide your dA username when you send payment.
- Return Clients: (won't be combined with other discount offers at the same time)
+ Client who orders more than 5 times will receive 3% discount for your next orders
+ Client who orders more than 10 times will receive 5% discount for your next orders + free shipping (traditional types) + 1 bonus sketch when you order on special events: Valentine, Christmas, New Year.
- For traditional commissions, I ship worldwide with registered mail (including tracking numbers). Shipping fee depends on package weight and country, usually $7-$15.
- In case your package get lost during shipping, I will refund 100% of shipping fee.
- If your commission is too difficult / disturbing to me then I have no choices but to turn you down, my sincere apologies.
COMMISSION INFO:
- CUSTOM COMMISSION
For custom comissions like: manga pages, tattoo commissions, frame GIF, character design, etc, please contact me.
- INKING [Traditional - Max 2 characters]: 70$ - 200$

* If you have no specific request about the pose (headshot / halfbody / etc), I will do everything on my own.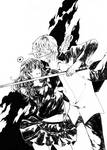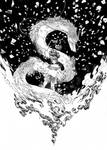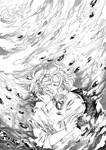 - CHIBI

* Avatar/Profile [Max 2 characters]: $30 [+ Additional character: $15% off]

* Full-body: $60 [+ Additional character: 15% off]

-
HEADSHOT
* Digital: 60$ [+ Additional character: 15% off]
* Traditional [max 1 character]: 60$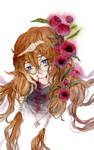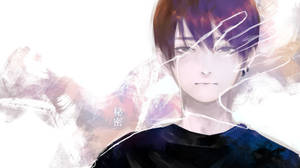 -
HALF-BODY
* Digital: 80$ - 120$ [+ Additional character: 10% off]
* Traditional: $80 - $120 [+ Additional character: 10% off | Max 2 characters]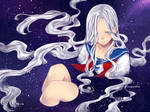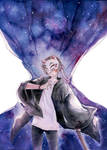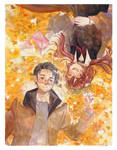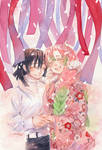 -
FULL-BODY
* Digital: 120$ - 180$ [+ Additional character: 15% off]
* Traditional: 100$ - 150$ [max 2 characters || + Additional character: 15% off]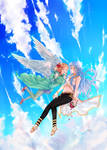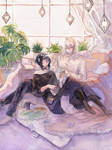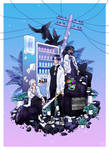 - R18 COMMISSION [Digital only]:

Info and Samples:
R18 COMMISSION INFOUPDATE:
Prices updated [20.03.2021]
NOTE:
- NO: BDSM, Gore, Violence, Rape, Children.
- Simple background only as I focus mainly on the characters
- For 1 character option I only draw female character
- If I find your request too disturbing, I have no choice but to turn you down. My sincere apology.
- If you wish your commission to be annoymous (means I will not post them publicly/use for samples), please tell me.
INFO:
01. Simple Type
Half-body: $60 [+Additional character: 15% off]Full-body: $80 [+Additional character: 10% off]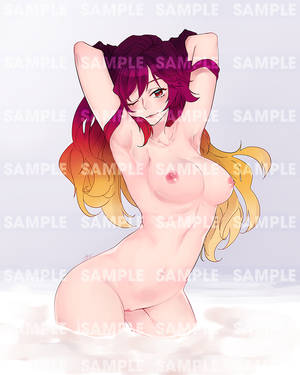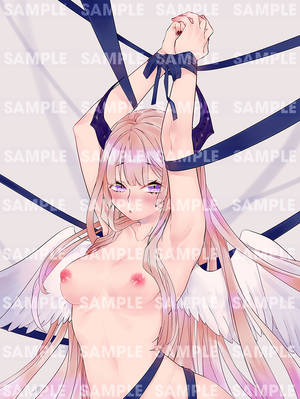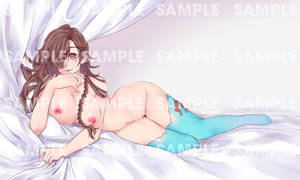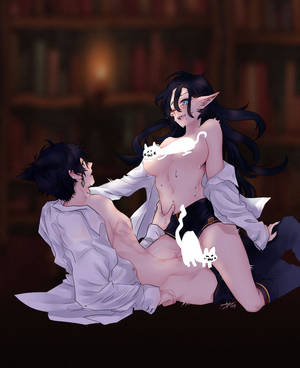 02. Layers Type
Max 2 characters
Half-body: $50 [+Additional character: +$40 || +layer: depends on their design]Full-body: $75 [+Additional character: +$60 || +layer: depends on their design]

-
SKETCHPAGE
[Mix-media]:
*
Type A - 1 character
: $150
Including: 1 headshot + 2 halfbody + 1 fullbody with screentones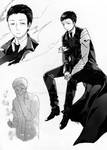 *
Type B - 2 characters
: $250
Including: 1 fullbody + 2 halfbody with screentones
It is possible if you want different poses (e.g: 2 fullbody + 1 halfbody), please contact me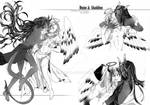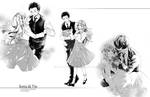 - REFERENCE SHEET [Digital]
* Price range: $180 - $300
* Including: Front view + Back view + Simple parts (weapon, accesories, etc)
* Add side view: contact for more detail
* Please note that for this type, I will paint in simple cell-shading style as I will to focus more on character's details