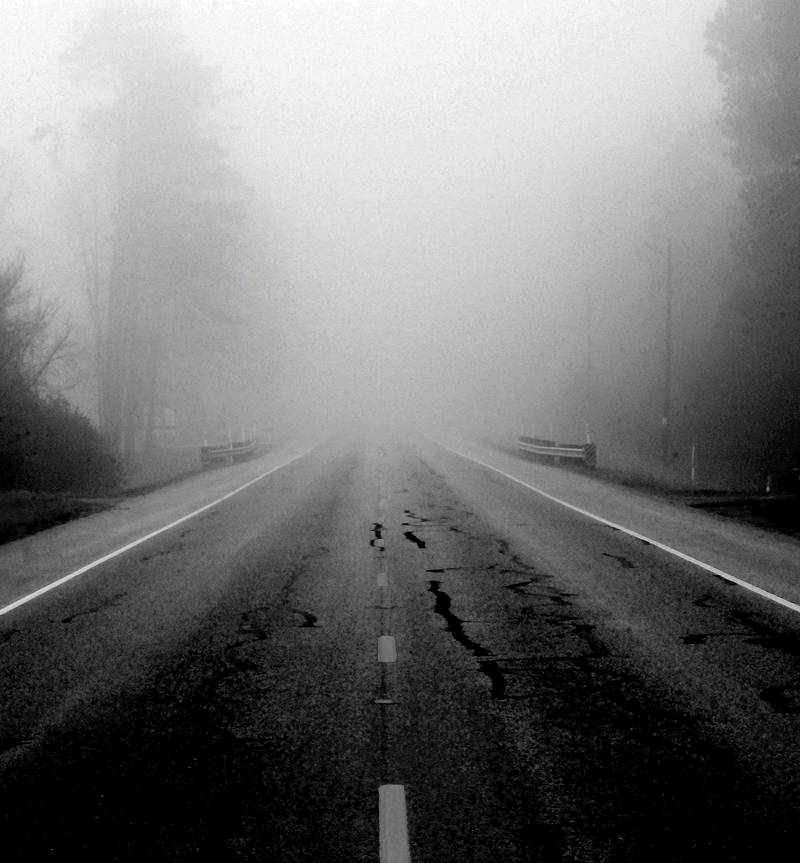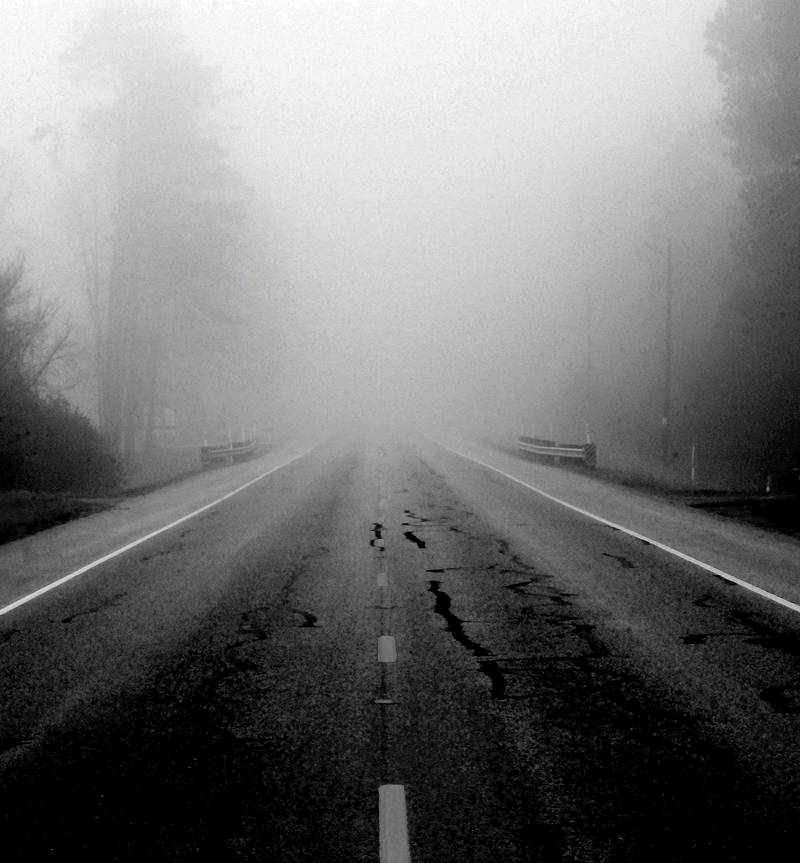 trees as tall as houses swallowed up in the abyss as easily as falling into water...

Reply

yeah that day it was so foggy you could hear the cars coming before you could see them. it was crazy!!
Reply

Ooooooh i see what you mean. Pure awesome on a stick!!!

It actually looks like the cover of a CD i have.
For some reason i can picture a serial killer standing by the side of the road here. Maybe it was just because of that book i was reading at work today hahaha.
Reply

well, my car was off to the side there... perhaps i should be more wary of my unimposing little Kia lol! its always the quiet ones
(awesome on a stick!! you crack me up

)
Reply