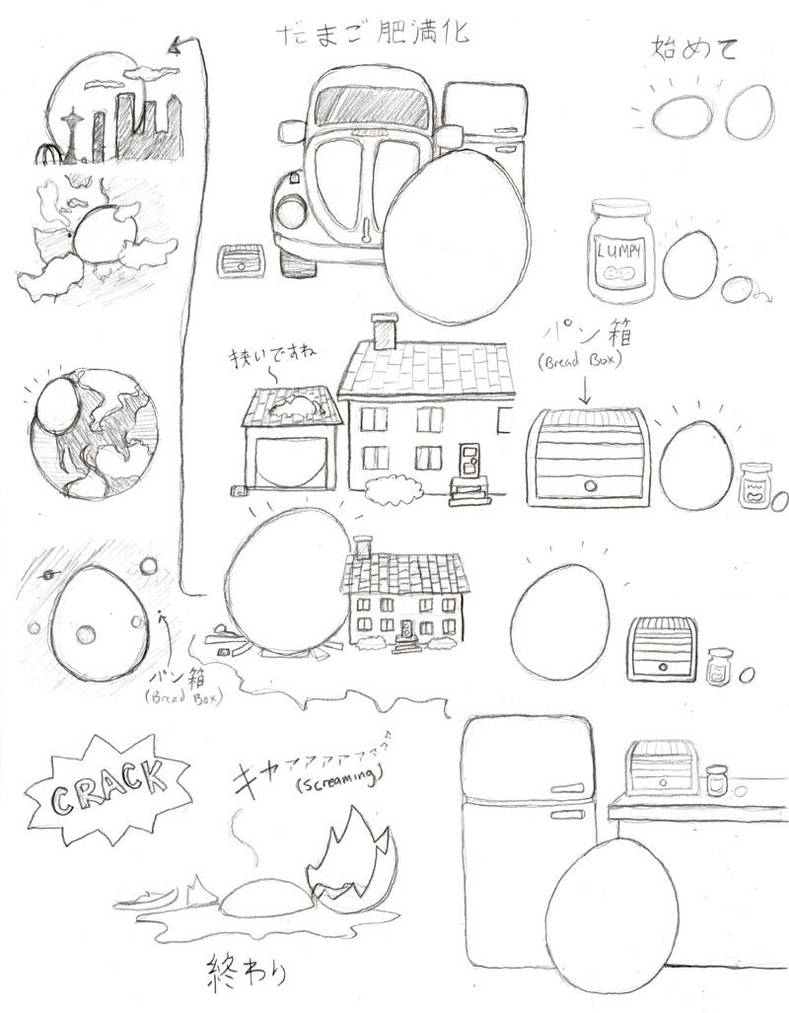 <sarcasm>
ZOMG this is EGG WG! BESTEST THING EVAR!
LOOKET HOW BIG IT GETS! MAN DATS HAWT!
I"M DA BESTEST EVAR!!!! EGG FTW!
</sarcasm>
Just a small joke on my part. Its not aimed at you, so don't take offense, lol.
Really, egg expansion makes just about as much sense as the rest of the stuff I do anyway XD.
This is probably the largest I've ever drawn something getting... and its highly doubtful that I'll draw girls getting that big, so don't ask

Also, I couldn't resist some of the size cliches here...
Cheers,
~xyxtlin