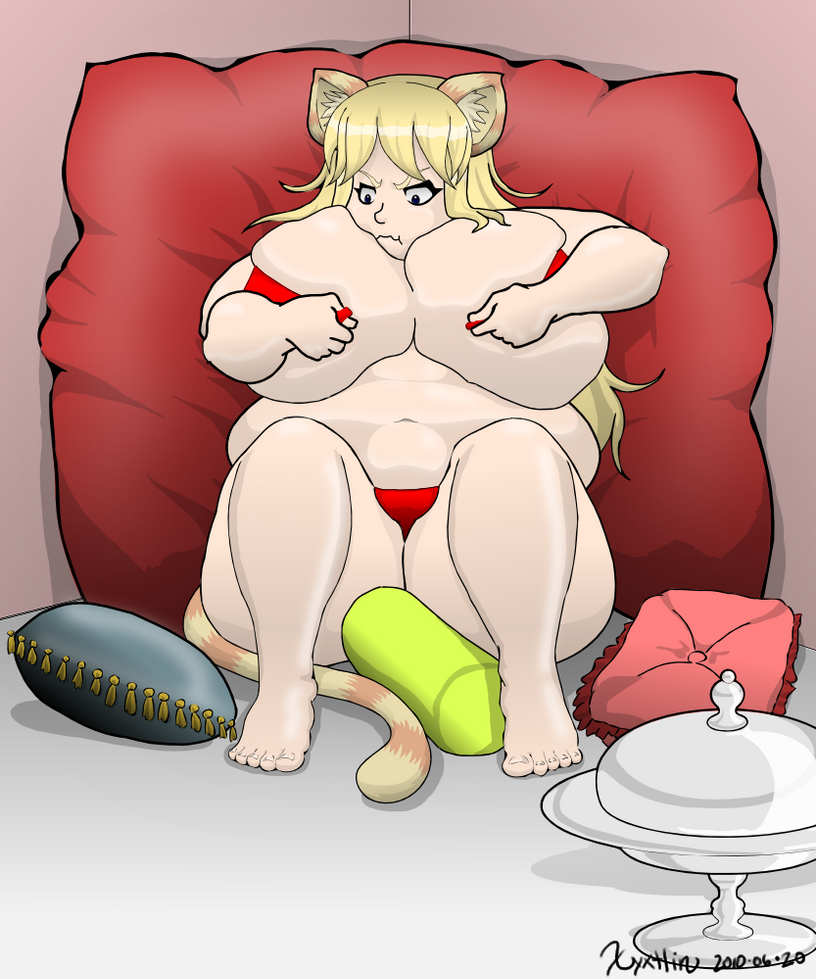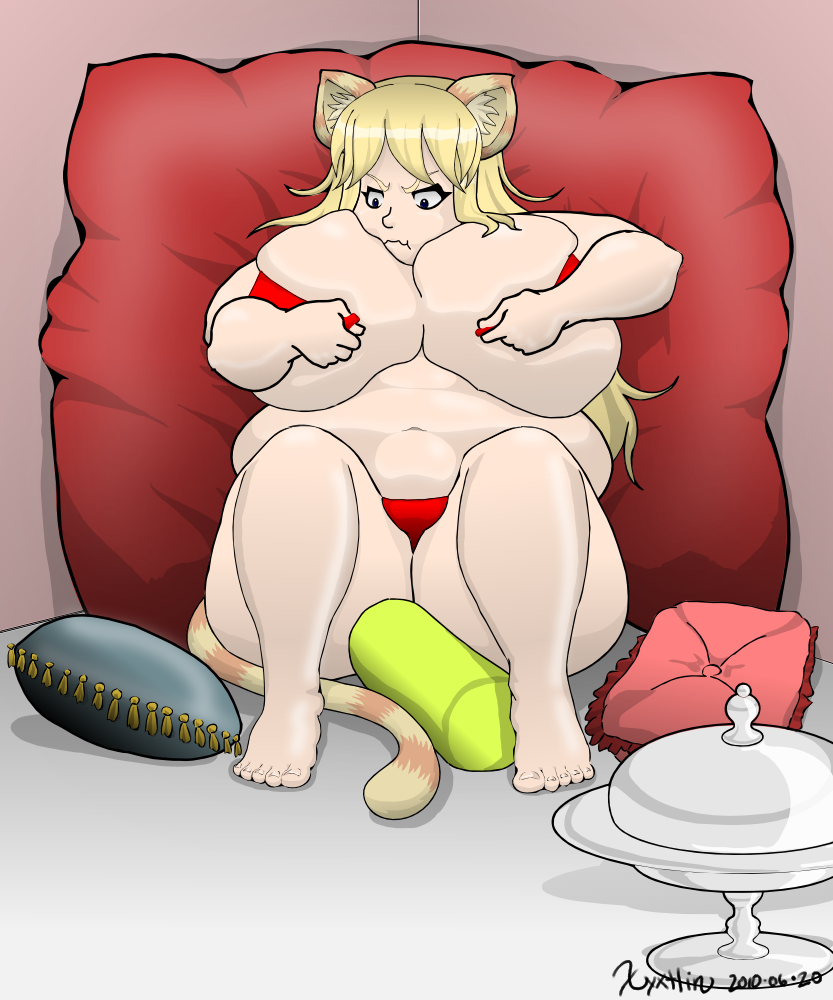 Watch
The Perils of Too Much Pampering:
"ENOUGH! I DEMAND SILENCE!"
It was as though her hardships had no end in sight. Only last week, the last of her servants had disappeared and she was left to fend for herself.
The nerve of that servant woman calling her "the most positively lazy, obese creature on the planet," she deserved far worse than the 13 scratches she got on her face for that.
Silence had been her only companion as of late... good for sleep but not for answering the call of her rumbling belly. She'd had to learn how to order a delivery by herself.
Unthinkable! What were these people thinking, making someone such as her stoop to such lowly things? They did come eventually if she yelled "food" at the phone enough, but that in itself was troublesome.
That wasn't even the worst part. Her favourite, and only, top had snapped in two! Such low quality material was clearly bound to snap some day and the very thought of it caressing her delicate skin sent a shiver up her spine. It couldn't possibly have been HER fault after all.
After several fruitless minutes of fidgeting with the straps, she finally resigned herself to another bout of phone abuse for a new one to be added to her order.
Where was that servant girl anyway? It was only 13 scratches after all... and she deserved it anyway, right? RIGHT?
Silence was the only one left to answer.
----------------------------
Finally got around to CGing woot's kitty girl I drew a while back. You can find the original sketch in my scraps:
[link]
You can also find the original on his site here:
[link]
Impressions:
The CG went better this time around than the last one I did (in my scraps) I'm getting a little better with this vector program but I still need to find a way to up the quality and shave off a little more production time (simultaneously).
There are a number of problems with this (not to mention the amount of laziness displayed with drop shadows). Feel free to point out any you see.
--Que rotten tomatos--
Cheers,
~xyxtlin
p.s. A big thanks to

for proofreading the story on this before I posted.