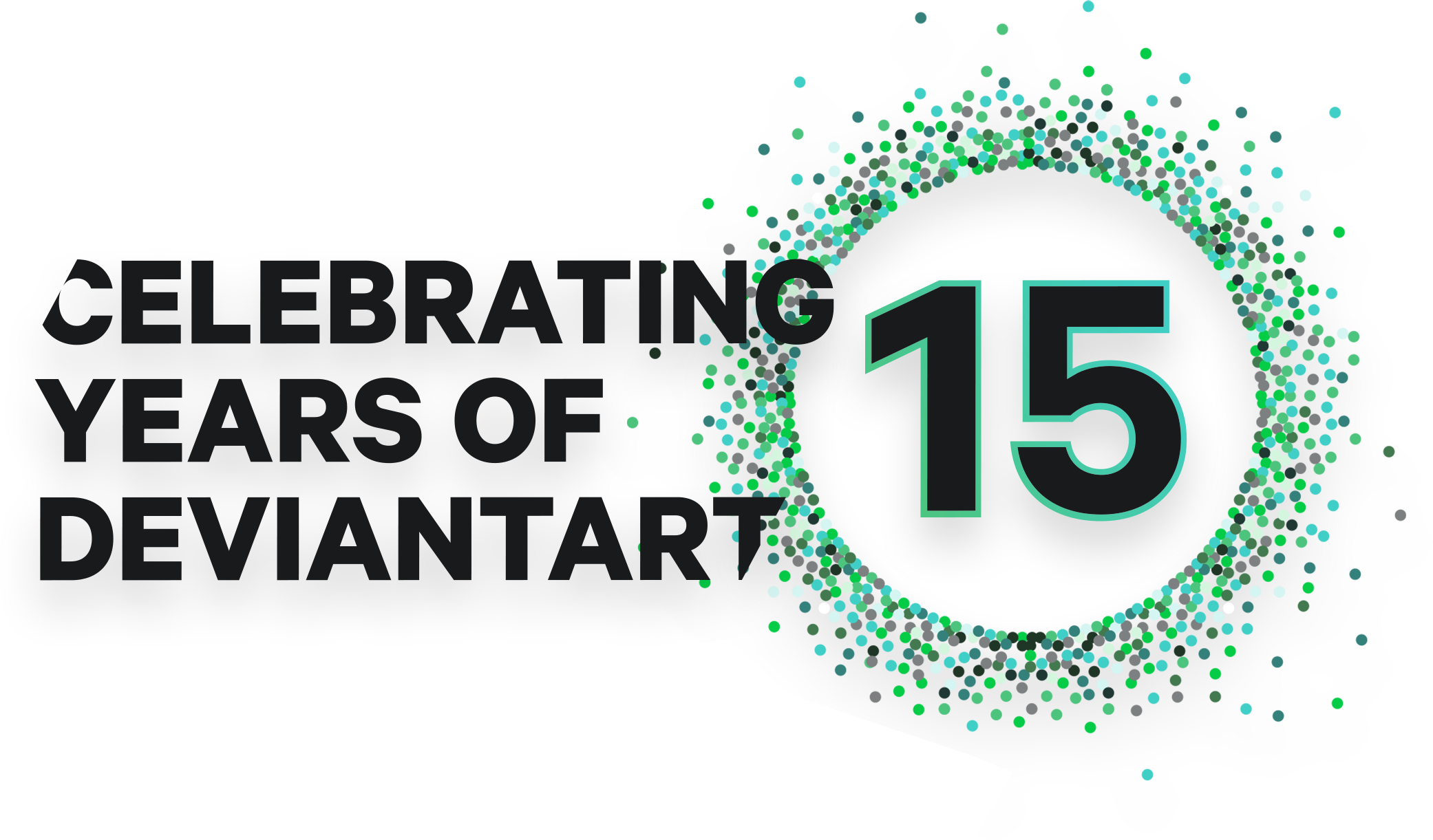 Let's celebrate the 15th anniversary of DA by following their
survey
! I don't often do journals
(as I consider my art as my way to communicate)
but maybe will this one interest you.

1. How long have you been on DeviantArt?
If I believe what's written in my recent activity I signed up on 9 October 2010, I learned DA's existence via a friend during those days so it's almost right !
2. What does your username mean?
It took me a long time to come up with my actual name. It can sound simple and easy, but it has a lot of significations merged together. Actually I don't plan to explicitly reveal those one day, as I like the idea of having people interpreting it the way they like. Each person following my art could end up discovering one of those significations which is the most appropriate to the way he/she enjoy my work.
Also, I like riddle-like names. But no hints available today ! ᵔ‿ᵔ)
3. Describe yourself in three words.
Curious, lazy, determined
4. Are you left or right handed?
Right handed !
5. What was your first deviation?
Seems like it was a sketch of Eve, a protagonist of an old doujin (story) I drew some years ago during school. If you want to see it, browse to the last page of my gallery because I'm not proud enough of it to link it to anyone. щ(ಠ益ಠщ)
6. What is your favourite type of art to create?
I think digital art as I can't live anymore without a ctrl+z function, but the sensation of drawing on paper isn't comparable !
7. If you could instantly master a different art style, what would it be?
Even if it's not the same type of art, can music be an answer ? There are so many things I would like to do, but time isn't okay with my curiosity.
8. What was your first favourite?
Snowfairy from joodlez
9. What type of art do you tend to favourite the most?
I'm used to do 3 types of favorites :
- The ones who totally blew up my mind
- Those with inspiring material I'd like to look up easily
- When I see potential, people being creative in a way I want to encourage
10. Who is your all-time favourite deviant artist?
Ouch, that's a difficult question, I'd like to say SeNMU but he isn't on DA D:
Here on DA it's difficult since there are so many awesome artists performing beautifull pieces in their own unique way, but if I'd need to pick one, it would be

who's both charadesign and colors makes me feel fresh and slightly everytime I browse trough her gallery ! ᵔ‿ᵔ)
11. If you could meet anyone on DeviantArt in person, who would it be?
I'd like to... encounter any art enthousiast ? Even without being a very social person, I love discussing art, irl collabs, and such...
If I had to pick a name it would be

, my amazing sempai. .̫︡'‿'︠✧
12. How has a fellow deviant impacted your life?
Hmm, by motivating/entertaining me to improve myself ? But it's more tied to each new artist I discover rather than DA. ᵔ ᵔ)
13. What are your preferred tools to create art?
Time !... uhh, I mean a pencil, a slice of paper, and my imagination.
14. What is the most inspirational place for you to create art?
Any isolated place as long as I have music I like in my ears and tasty drinks within reach ´罒`)✧
15. What is your favourite DeviantArt memory?
My memory is terrible, but I think it's the period when I drew Kanojo. Only a few people were reading it, but their involvement was enough to be happy about ! ᵔ ᵔ)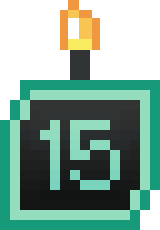 That's it, happy birthday once again deviantart !