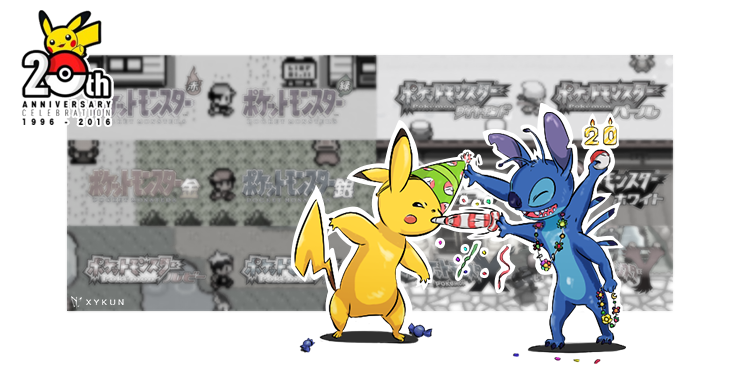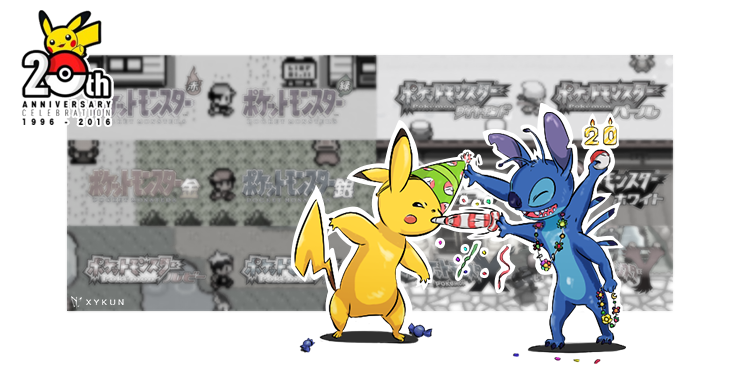 This fanart for the 20th anniversary of pokemon comes a bit late as I'm very busy with school projects right now. But I couldn't hold myself from drawing something quickly in honor of this licence I share a lot of memories with. So here it is ᵔ‿ᵔ
With all those rumors going about Sun & Moon's location I got the Idea to put Stitch and Pikachu together, as I thought they would fit well.
So happy birthday, once again, to pokemon, their creators, and all the fellow fans who could come across this

© Pikachu belongs to The Pokemon Company (株式会社ポケモン) while

Stitch belongs to Walt Disney Pictures.