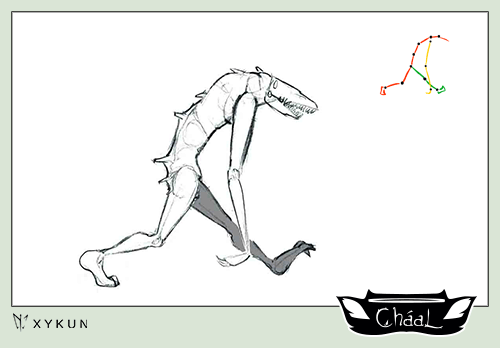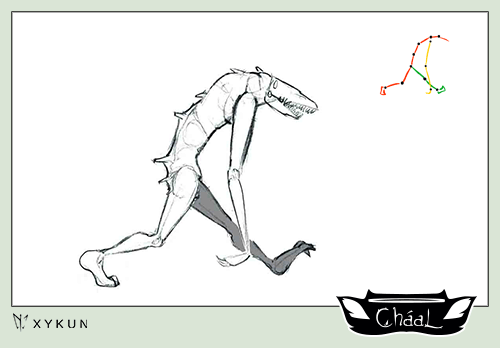 I compiled here for fun the spritesheet sketches we had to do for school.
This walk concept will lead us when we will have to animate our creature's 3D model.
Note that we didn't had particular animation classes beforehand, but we got some tips from a skilled motion teacher to help us. (this was originally a work asked by our conception teacher)
► This is only the prototype appearance of Zeyal (to ease the process), if you want to see what this creature has become, you can check it's evolution here :
[Link]
© Cháal, Zeyal, names, characters, concepts are registered material and belong to Xykun.


Excellente animation!

j'aimerais savoir en faire autant.
Reply

Merci beaucoup !
Ca demande un peu de pratique, mais d'après un rapide coup d'œil porté à ta galerie, je suis convaincu que tu pourrais en faire autant également ᵔ‿ᵔ
Reply
Très chouette démarche, c'est vraiment pas mal !
Reply