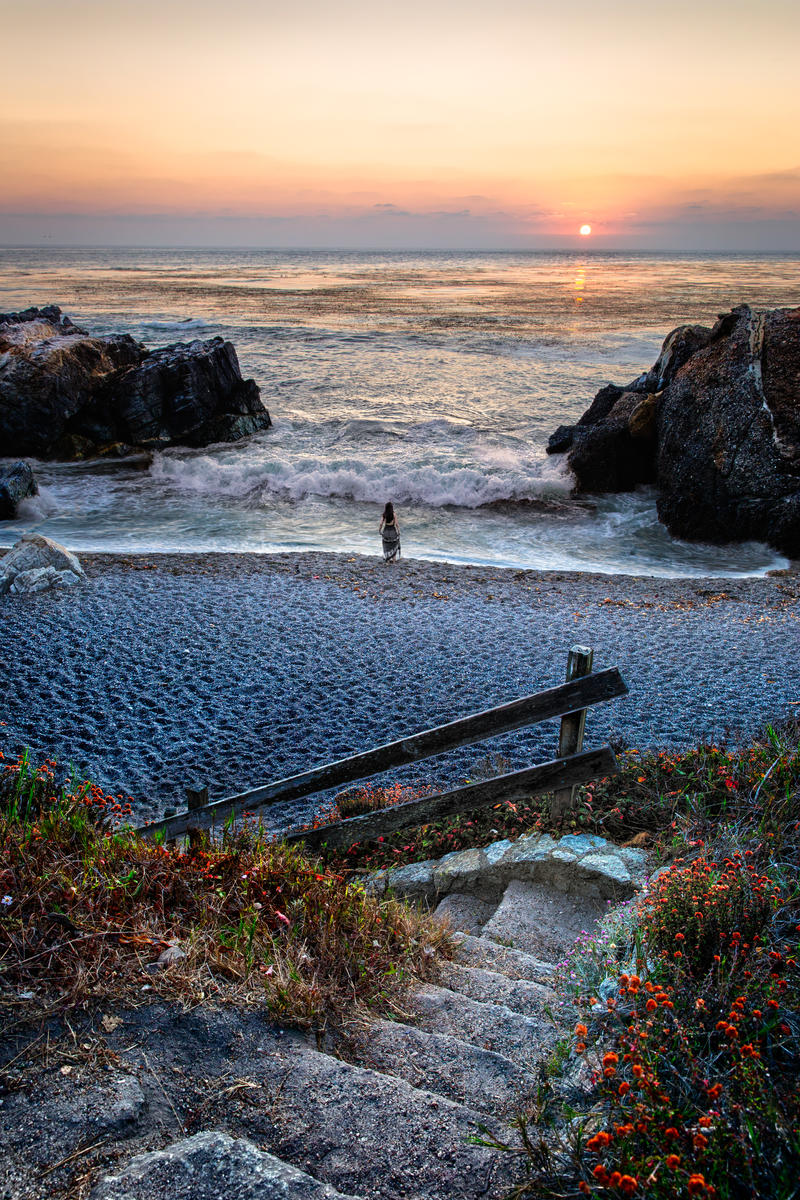 9/6/14
Point Lobos State Natural Reserve
Carmel by the Sea, CA
A beautiful sunset, and a beautiful soul.
Canon EF 24-70mm f/2.8L II USM

For more info: pics.xyclopx.com/glorious/e24f…

Really a beautiful place...
Reply

Love the steps with flowers leading to the beach, the girl and the sunset. Wonderful and mesmerizing colors. Beautiful.
Reply

Every mesmerizing place needs a wonderful path, and now I know, every wonderful sunset needs a mesmerizing girl.
Reply

Reply

Oh my ! That's beautiful !
Reply

Thank you. I hope the picture did justice to the beauty of the lone soul.
Reply

Reply

Reply

Awesome

Reply