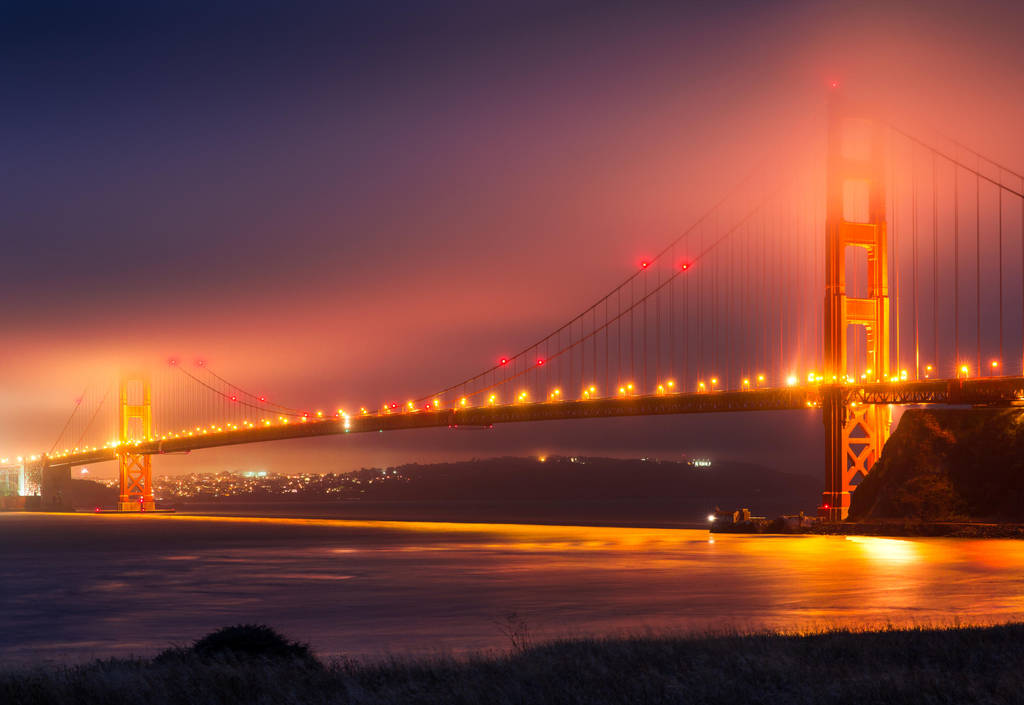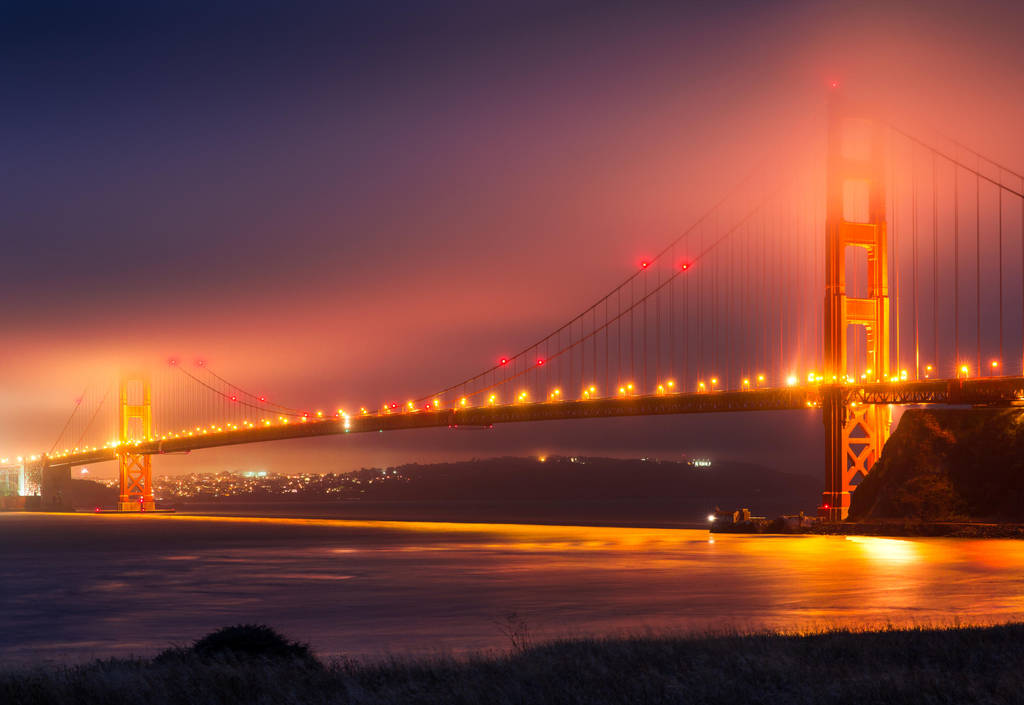 Watch

It´s very spectacular!...

Nice work!
Reply

Really awesome blooming lights

It's particularly effective in shots with a dark background like this.
Reply

Very kind of you. The lights do look good, especially muted through the fog, and against the dark background as you noted.
Reply

amazing ! Love the colours !! ((:
Reply

Thank you! This picture was taken right before the fireworks and I only had time to run down the path from where I setup for the show to get a quick pic of the bridge. After the fireworks ended a 1/2hr later, I came back and took my time. But all the shots taken then had completely different colors!, and didn't look nearly as good. That's photography for you--most of the time you only get one moment in time to get "the shot."
Reply